Whitten Math & Sciences Center Completed!
Whitten Math & Sciences Center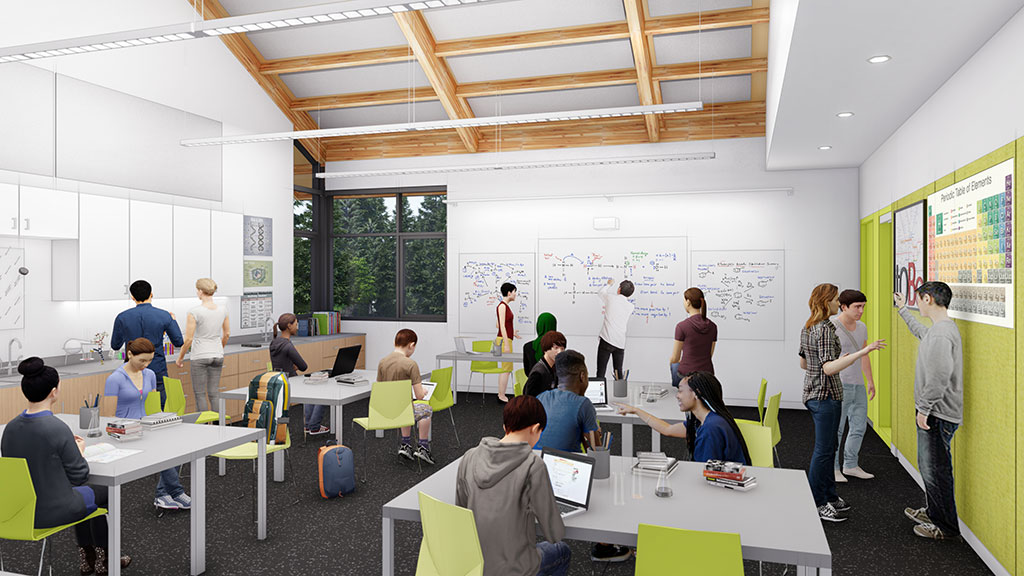 Our New Home for Math, Science, Computer Science, and more
The first priority in our campaign was to build a new, forward-thinking home for math, science, and computer science—and all the innovation that comes with it. For our students, this facility is a place to find and nurture their interest and passion in these subjects, at every level. For our faculty, it is a place to innovate in the classroom; opening up new ways to engage with students, explore their subjects, and ultimately practice their disciplines at the highest level possible to keep our young people challenged and inspired, daily. This new building is not just new spaces for learning—it's a vital center of life on our campus that gives students new opportunities to collaborate, create, and spend time together, both formally and informally.
Thank you to all our supporters for making this stunning new facility a reality!