The Transportation Department will be offering service with
health and safety protocols
in accordance with the CDC and state COVID-19 guidelines for school transportation.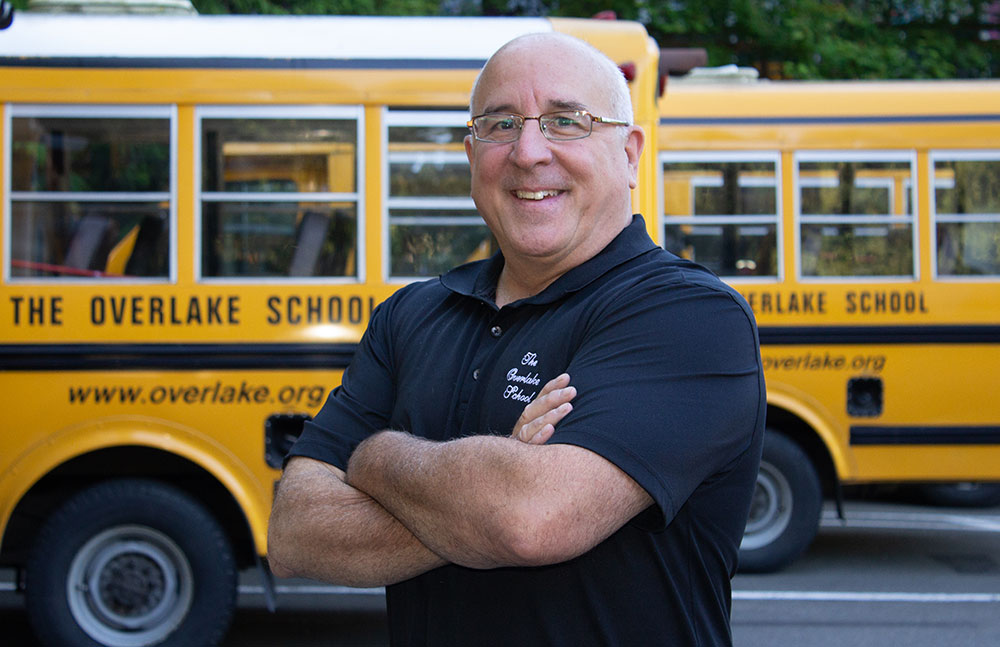 I would like to personally welcome you to an important part of your student's school experience here at Overlake. Over 1/3 of our students ride the morning, afternoon, and activity buses each day. Additionally, 100% of students will ride the bus for either athletic or fields trips during the school year. Riding the bus is part of the school experience and one the Transportation team wants the students to remember.
The Overlake buses will travel over 100,000 miles each year with over 9,750 morning pick-ups and afternoon drop-offs plus over 850 sports and field trips each year. So, as you see there are many moving parts that our team takes great pride in proactively managing and executing.
I am very proud of the capabilities and professional skills of our transportation team. You will find that we are not just "drivers", but an inclusive part of the Overlake community. Each of us takes great pride in displaying a positive energy level and supportive nature, ensuring fun and safe rides on all trips.
We do our best to go above and beyond the normal accountabilities of a transportation department in an effort to deliver best-in-class service for our families and the school. Here's to a great school year!
Warm regards,
Bill Neil
Director of Transportation
Parent Resources
log in to view bus service details and fees, download the transportation calendar, and register your student for transportation.