Big Fitness Gains from the comfort of Home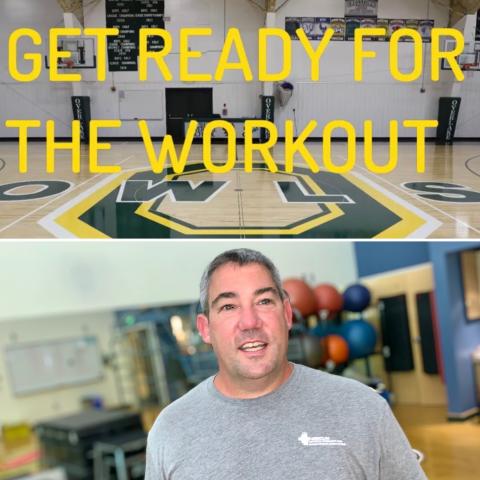 Millions of Americans have had an unexpected side effect from COVID-19 and don't even have the virus.
As the pandemic has disrupted our daily routines, many have seen an increase in weight gain and anxiety, and decrease in energy levels. It stems from one main source - a lack of physical activity. Overlake's Athletic Department quickly saw the effects and created a fitness program last spring that prepared Overlake athletes for success while staying safe at home. They're doing it again this year ahead of sports practices. 
The initial workouts will be similar as our approach with academics with a reintroduction into some basic exercises and then building on fitness knowledge. "The workouts will progress through the weeks in intensity/difficulty to help everyone knock the rust off and reduce the incidence of injury," explains Certified Strength and Conditioning Coach Jeremy Whalen. "I'll provide modifications for the exercises so all levels of fitness can participate. For athletes, it provides a chance to prepare for their bodies for the upcoming sports season."
Similar to our online learning, he'll present a regiment from his classroom (Overlake's Fitness Center) but will be simple enough to allow students to follow along from their home computer and don't require fancy gym equipment. "You can get a fantastic workout with bodyweight exercises or limited equipment. Just look at "functional movements/exercises" or calisthenics and know that workouts don't require fancy machines to achieve gains. The biggest thing participants need to provide is a drive/motivation to get moving again," adds Whalen.
"No equipment is necessary other than a water bottle and towel to catch some sweat," says Whalen. Click here if you'd like to join his live stream. It is available to anyone in our community, so that means parents & guardians now have a reason to get movin' with their students!