Letter from Matt - October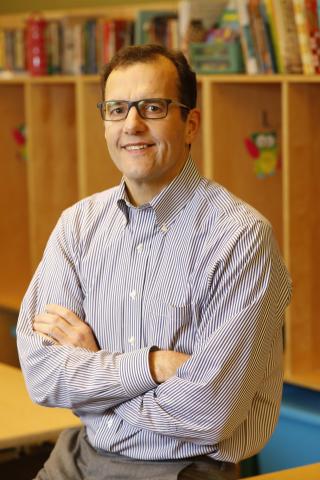 Dear Overlake Community,
Last week marked the end of the first quarter. In these past eight weeks our students have written, calculated, run, performed, and engaged in many classes and activities at Overlake. Much of the work they did was supported by the faculty and coaches that we are fortunate to have here.
As you may know these past several months faculty and staff have been working on Overlake's values. The last time we did this work was over ten years ago and given the changes the school has experienced with the campus, faculty and staff and the size of the make-up of the student body, the time to review our values seemed to be now.  
As we embarked on this, it seemed critical to us to engage our students in this work as well. So, on Thursday both the Upper and Middle School students spent time in longer advisory blocks doing similar values exercises that the faculty and staff did. The goal was to get student input into the values which we saw as critical in order to move this work forward.
A few insights to share from what students said on Thursday – compassion and respect appear to be the most important values to students. What is interesting is that these values resonated with students in grades 5 -12. Students also expressed an interest in the school continuing to work on areas of empathy, to place a higher priority on inclusivity, and to focus more on student mental health. What stands out to me was how thoughtful and engaged students were in the work and how clear they were to us about the need to incorporate their feedback into this work.
The information we learned from students and the work done by faculty and staff from earlier this year will be used by the Values Committee to help craft a set of Overlake values and define these values in an Overlake context.
Once we complete this work we will use these values in our admission process, during our hiring season, and in changes we may implement such as a revision to our daily schedule.
This work could not happen without the dedication and commitment of our faculty, staff, and students. I am enthusiastic to engage in this work and excited what it will mean for Overlake in the coming years.
Warmly,
Matt