Middle School Hoopsters Prepare for Seaside Tourney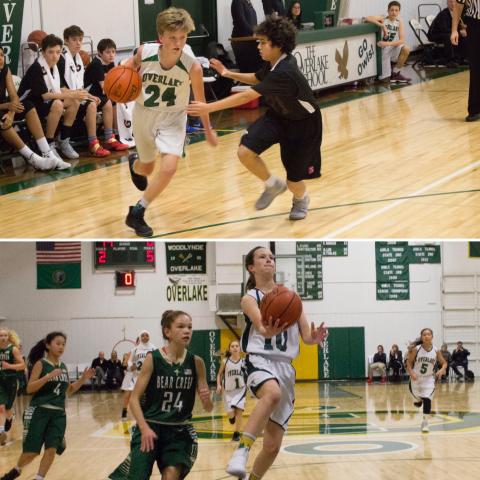 A highlight for Overlake's MS basketball program is our participation in the Pacific Basketball League's tournament in Seaside, Oregon. Our Owl boys' and girls' teams will join school and club programs from across the Pacific Northwest.
Boys' D1 Green Coach John Wiley says the road trip is a memorable experience for our kids both on and off the court. "It's a long trip and takes six to seven hours to get there by bus," says Wiley. "There's good competition down there, and kids look forward to it for not just the basketball, but also fun to be a kid there with an arcade, the waterfront, ice cream parlors."
Overlake's Girls D1 Green team is having another incredible year. With only one loss this season, the Owls hope to repeat last year's trip and bring back some championship hardware. Teams are guaranteed four games, and with a two-day tournament, that means players will be challenged physically and mentally.
Players come back with sore muscles but incredible memories. "Hanging out and bonding with your friends is so cool," says Addie Sapperstein '22. "It's not just about winning the tournament. Going to Seaside and playing with different competition is so worth it. Gaining that experience makes us better players when we come home."
If you can't make it to Seaside this weekend, you can always show your "Owl Love" through our athletics twitter feed.
Go Owls!