Overlake Students Share BIPOC Voices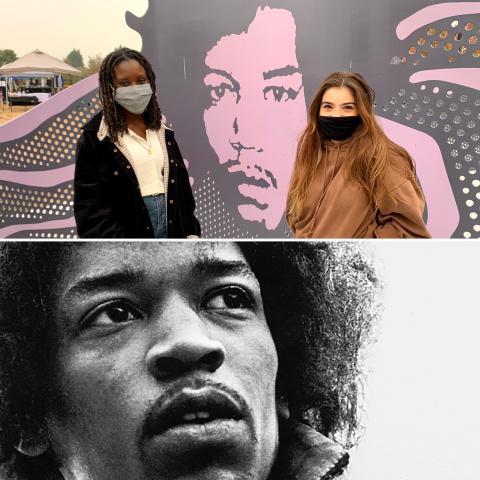 On this date fifty years ago, Seattle's most notable musician, Jimi Hendrix, passed away at only 27-years old.  What does his death have to do with Overlake today? Read on.
As students finish another week of distance learning and look ahead to weekend plans, two Overlake students are capturing the stories of local activists. Juniors Mariam C. and Trinity P. teamed up to create Our Mindful Voices Project. It's designed to share the experiences of Black, Indigenous, and People of Color (BIPOC), as well as allies.
Through stories and a variety of media, the students are sharing their work through various platforms. For now, it's been launched through an Instagram account. Mariam's passion for journalism and an experience in a summer writing program in New York City were her motivations. "Along with a of couple friends, we decided to spend the night wandering through Washington Square Park, where a man was handing out clipboards, paper, and pens to strangers. That night, we spent hours reading stories and reflecting on our own lives," explains Mariam. "I treasured the experience, but it was not until renowned author MK Asante visited Overlake and said, 'A blank sheet of paper saved my life' when I recognized the urgency for allowing others to write their own narrative, their own story, their own experiences. Considering America's current socio-political climate, I find it to be of utmost importance to affirm and amplify the voices of systemically oppressed communities, when historically, they have been silenced and their narrative has been re-written."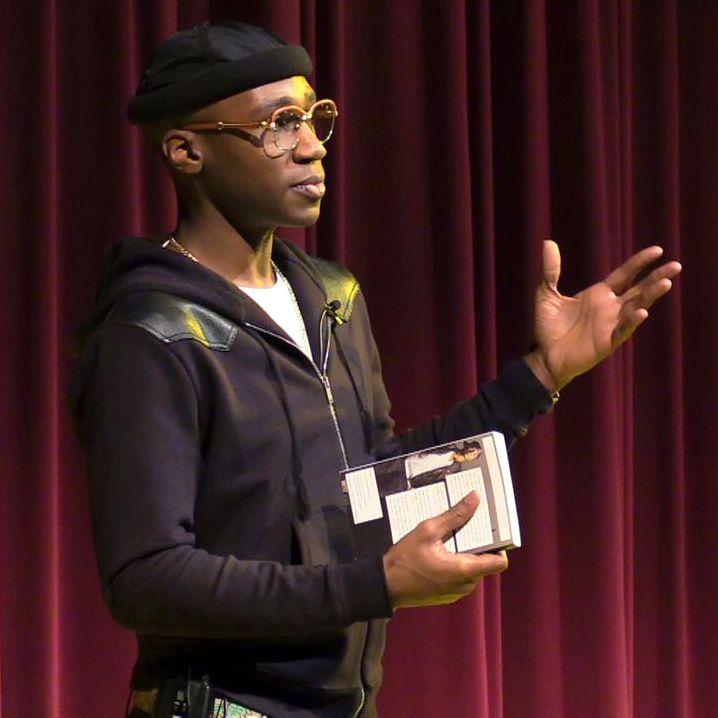 Author MK Asante shares his writing process with Overlake students last March
While Mariam's storytelling comes from her writing, Trinity's passion is photography. While their approaches to story gathering may be different, they feel that it makes Our Mindful Voices Project more robust. "We both realized more options for story telling would mean more stories and greater variety within the project," adds Trinity.  "Having two voices on the project as opposed to one was more appealing to me in the sense that each of us can get a second opinion on the next step for the project."
Their goal is to promote racial equity within our community by collecting these stories and sharing them with not only Overlake, but the world. As the school year begins, their commitment to attend rallies and protests is timely. Marches across the nation are a rallying call against government systemic racism and police brutality. As documentarians of this movement in our community, Mariam and Trinity's engagement with BIPOC and allies is a lens through which future generations will be able to view even though Our Mindful Voices Project demands that change is needed immediately. "I feel it is important to participate in platforms that discuss racial and social equity because in those spaces, marginalized and oppressed groups are given an opportunity to let their voices be heard," says Mariam. "We then are able to gain perspective and a better understanding of one another, while actively working towards the goal of a cohesive community. As well as creating and participating in these platforms, we must demand justice in all of the spaces we occupy."
And that's where Jimi Hendrix comes in.
Today, King County Equity Now is hosting an event to promote racial equity while remembering the rock and roll icon. The Jimi Hendrix Peace and Love March for equity began at Garfield High School and ended at Jimi Hendrix Park. The music and art demonstration for equity not only honors Hendrix on this 50th anniversary memorial, but donations will benefit The Jimi Hendrix Music Academy which is a non-profit charity. Our Mindful Voices Project will be there collecting stories. "I value leaving a greater impact in my community and I understand how important it is to be a loud voice among few, but against many who are silent. When it comes down to the importance of this movement it is straightforward. Human lives are important as is the quality of them. My activism through community exposure/ story collecting is important to me because I believe personal stories and lived experiences are the best way to emotionally connect with others though painting a very realistic picture of the BIPOC experience."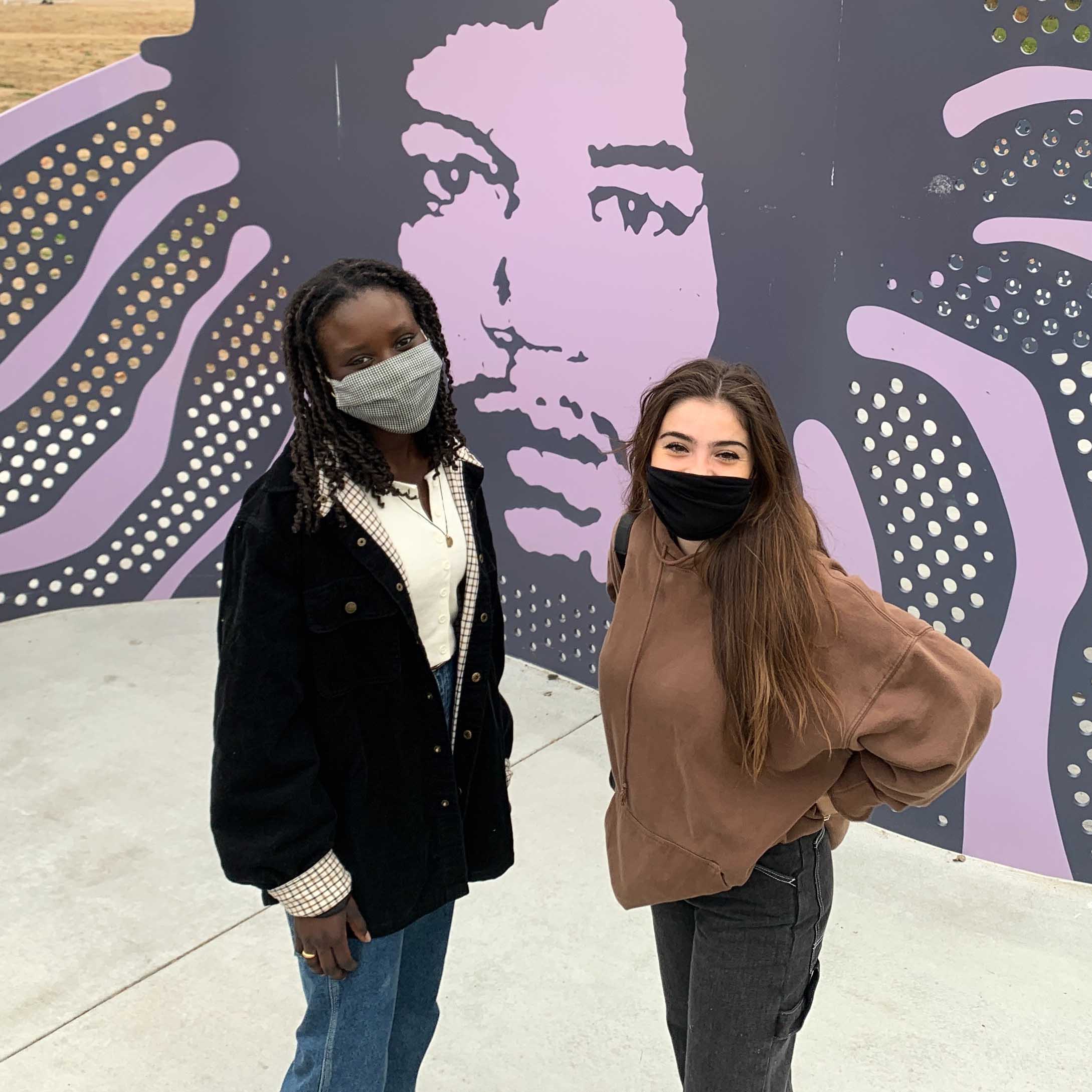 Mariam C. ('22) and Trinity P. ('22) Prepare to do interviews at Jimi Hendrix Park in Seattle
Click here to learn more Our Mindful Voices Project and see the stories that our students are creating.