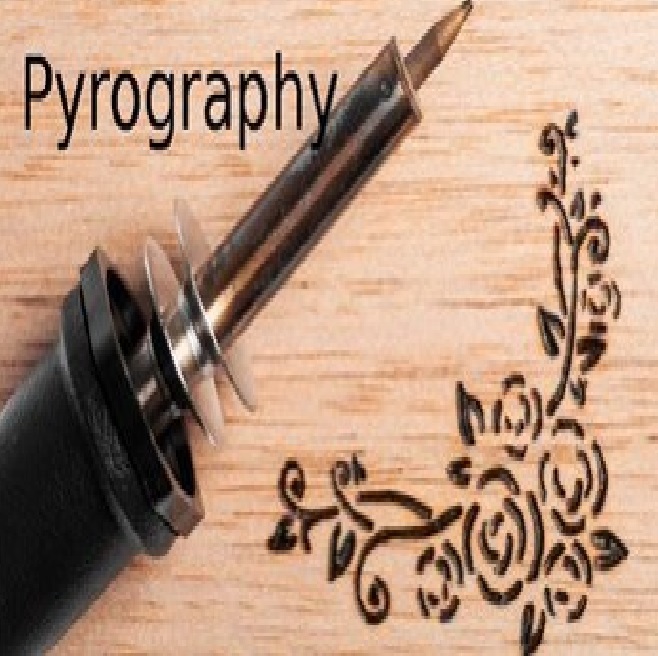 Pyrography -- Also called Wood Burning. Use a soldering iron pen to burn designs on a piece of wood. You can free draw your design, use stencils, or copy a pattern.  Learn ideas and techniques on how to easily create beautiful art pieces and gifts. Pyrography is a relaxing activity, and when you finish a project you get a sense of accomplishment and rewarding beautiful end results. No experience necessary, we will go over safety tips and ideas as well as step-by-step techniques and provide plenty of resource books and guides to getting you started in pyrography. All needed materials provided.
Special Considerations
Participants must be willing to follow COVID guidelines.  Participants should only attend illness free. If a participant should test positive for COVID during the project, the student will be isolated, and the student's family will be required to pick them up at their current location.  The family will bear all the costs associated with the student pick up. 
By selecting the above project, you and your family are accepting the financial responsibility for the cost of the projects.  This includes any unrecoverable expenses incurred if Overlake, or any federal, state or local government forces cancelation of the project, or if you or your family decide not to attend, or if your student becomes symptomatic and has to be isolated. 
Project Week (2022-23)
Mar 27, 2023 - Mar 31, 2023