Plan Now for ArtsFest 2019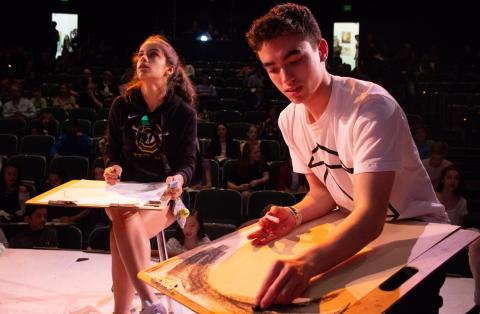 Think of it as a campus-wide display for the senses! That's ArtsFest 2019. 
Just around the corner, everyone is invited to ArtsFest 2019 tp celebrate some incredible talent at Overlake. Whether it's visual art, theater, or music, students showcase their many talents in a fun and creative evening.
This year's event is on Friday, May 17 from 6:00 to 8:30pm.
Overlake Friends of the Arts (OFTA) provides support for arts programs at The Overlake School and we welcome the participation of all members of our community — parents, faculty, alumni, students, and friends throughout the year.
But, spring is a special time. That's when our annual ArtsFest occurs and when the Overlake campus comes alive with art exhibits, and musical performances. 
There are opportunities for everyone to get in on the fun with coloring contests and singing groups doing shows around campus. We hope to see you there!