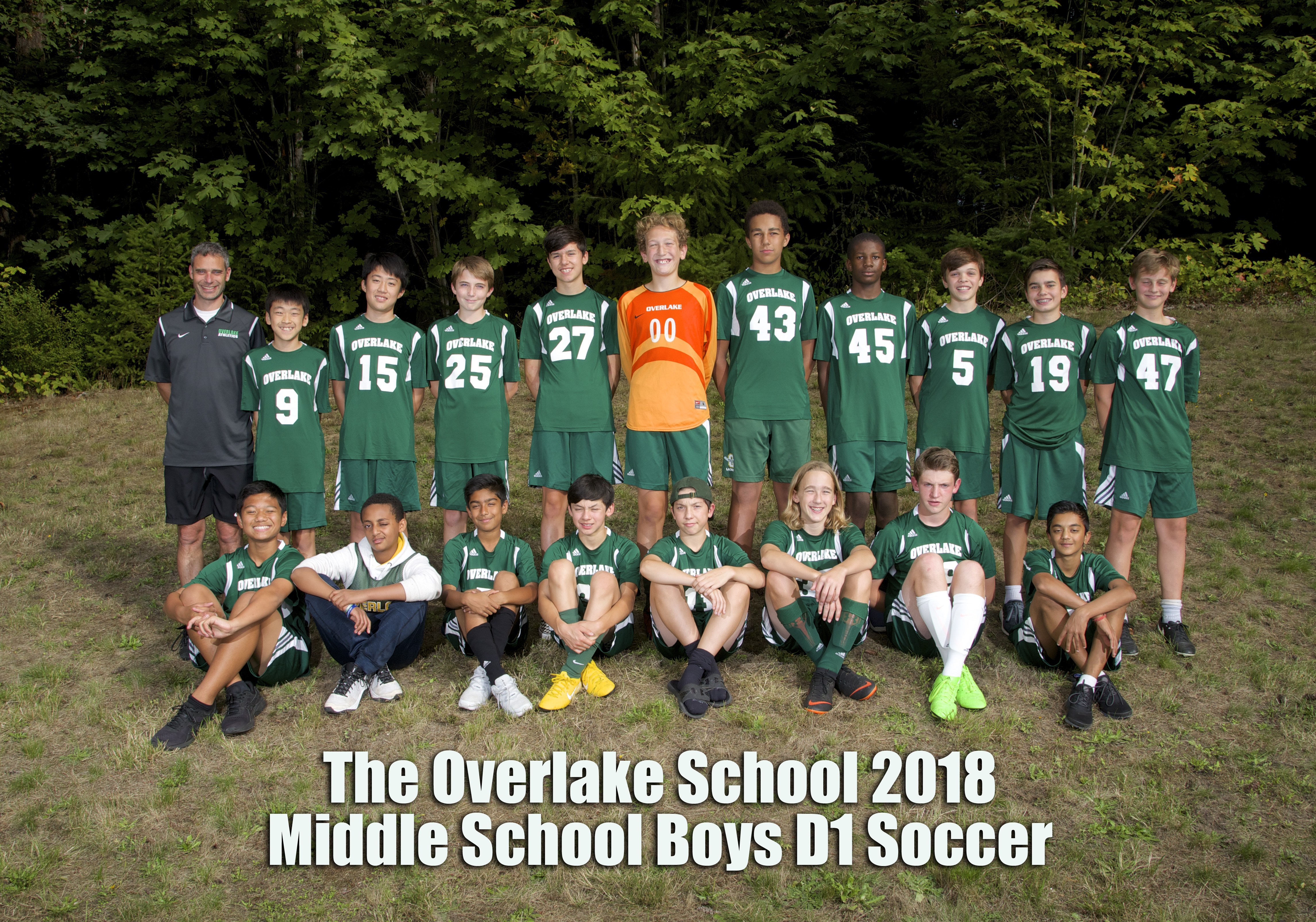 Soccer is offered to boys in the 5th, 6th, 7th and 8th-grades.
We are making an exciting programmatic change is with our soccer program.  We will continue to have our traditional Green and White teams, which is most commonly consists of our older students (7th and 8th Grade).  However, for our younger players, we are re-imagining our program and concentrating on skill development and having fun.  As a result, our 5th-grade and most of our 6th-grade player will be taking part in our new small-sided soccer program.  This unique program is going to be headed by longtime soccer coach and Physical Education teacher Mike Hufstader.  We are excited to start this program, which we feel will give kids a greater opportunity to touch the ball, increase their skill level, and to play with and against their friends. Each grade level with play 2-3 days week with a mixture of drills, soccer-related games, and scrimmages.  
On occasion, there have been 6th-grade players who have demonstrated the emotional, physical, and skill readiness to play with the upper-level teams.  If your son would like to go through the evaluation process at the beginning of the season, We would ask that you reach out to Mike Fine (mfine@overlake.org) before school starts.  If your son demonstrates the readiness in all three areas, then he may be provided the opportunity to play with the Green or White team. Otherwise, he would play with our other players in the small-sided program. 
What do you need for the first day of practice on Tuesday, September 3rd at 3:15?
1) Athletic clothing: T-shirt, shorts, soccer socks, shin guards and cleats 
2) Have completed and submitted all medical forms via SchoolDoc.com (https://www.overlake.org/myoverlake/forms/medforms).
MS Soccer Boys D1 (Green) Game Schedule
| Date | Start | Event Name | Location |
| --- | --- | --- | --- |
| 09/19/19 | 3:30pm | MS Boys Soccer D1 Green @ Cedar Park Christian Bothell | Cedar Park Christian |
| 09/25/19 | 3:45pm | MS Boys Soccer D1 Green @ UPrep (Dahl Field) | Dahl Playfield |
| 09/27/19 | 4:00pm | MS Boys Soccer D1 Green @ Bellevue Christian (Wilburton) | Wilburton Hill Park Field |
| 10/07/19 | 4:15pm | MS Boys Soccer D1 Green vs. Bear Creek (MM) | Marymoor Park |
| 10/15/19 | 4:00pm | MS Boys Soccer D1 Green vs. Cedar Park Christian (MM#5) | Marymoor Park |
| 10/16/19 | 3:00pm | MS Boys Soccer D1 Green @ D1 Jamboree (MM Fields) | Marymoor Park |
MS Soccer Boys D2 (White) Game Schedule
| Date | Start | Event Name | Location |
| --- | --- | --- | --- |
| 09/20/19 | 3:30pm | MS Boys Soccer D2 White vs. Bear Creek (Perrigo#2) | Perrigo Park |
| 09/23/19 | 3:30pm | MS Boys Soccer White D2 vs. Bush (F1) | Field 1 Overlake Turf |
| 09/27/19 | 3:30pm | MS Boys Soccer D2 White vs. UPrep (Perrigo Park) | Perrigo Park |
| 10/03/19 | 5:00pm | MS Boys Soccer D2 White @ Cedar Park Christian Bothell | Cedar Park Christian |
| 10/14/19 | 3:30pm | MS Boys Soccer D2 White vs. Cedar Park Christian (F1) | Field 1 Overlake Turf |
| 10/15/19 | 3:45pm | MS Boys Soccer D2 White vs. Bear Creek (Redmond Ridge) | Redmond Ridge Park |
Athletics Resources
FORMS
EXTERNAL