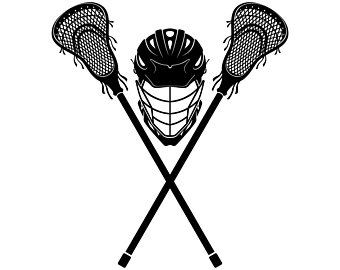 Welcome to Middle School Boys Lacrosse!  There will be two teams this year - 5/6 coached by Tom Cusick and 7/8 coached by Henry Valentine and Michael Kennett.  The first practices will be on February 26. Please note that this is a week earlier than the other MS Sports as the first 5/6 game is on March 2nd.
The 5/6 team will practice Tuesday/Thursday/Saturday and the 7/8 team will practice Tuesday/Friday/Saturday with most games on Saturday for both teams. Game schedules are just starting to come out - once they are finalized, we'll get them posted in Veracross.
If you have been to the interest meetings or signed up at the beginning of the year, watch for an email with information about the season. There still room to join if you've been thinking about trying this great sport - just drop Coach Valentine or Coach Cusick an email and they'll make sure to send you the info you need.
Have a great season everyone!
MS Lacrosse Boys 5/6 Game Schedule
| Date | Start | Event Name | Location |
| --- | --- | --- | --- |
| 03/02/19 | 9:00am | MS Boys 5/6 Lacrosse vs. Auburn (F1) | Field 1 Overlake Turf |
| 03/09/19 | 11:00am | MS Boys 5/6 Lacrosse @ Bellevue Blue (Chinook MS) | Chinook Middle School |
| 03/16/19 | 9:00am | MS Boys 5/6 Lacrosse @ Eastlake White (Eastlake Comm. Field #1) | Eastlake Community Fields |
| 03/23/19 | 1:30pm | MS Boys 5/6 Lacrosse @ Bothell (Bothell HS Football Turf) | Bothell High School |
| 04/20/19 | 9:00am | MS Boys 5/6 Lacrosse vs. Bainbridge White (F1) | Field 1 Overlake Turf |
| 04/27/19 | 11:00am | MS Boys 5/6 Lacrosse @ Newport (Tillicum MS) | Tillicum Middle School |
| 05/04/19 | 9:00am | MS Boys 5/6 Lacrosse vs. Juanita (F1) | Field 1 Overlake Turf |
| 05/11/19 | 9:00am | MS Boys 5/6 Lacrosse vs. Inglemoor (F1) | Field 1 Overlake Turf |
| 05/18/19 | 12:00pm | MS Boys 5/6 Lacrosse @ Sammamish-Interlake Red (Robinswood Pk#2) | Robinswood Park |
MS Lacrosse Boys 7/8 Game Schedule
| Date | Start | Event Name | Location |
| --- | --- | --- | --- |
| 03/02/19 | 10:30am | MS Boys 7/8 Lacrosse @ Redmond Green (PP#2) | Perrigo Park |
| 03/09/19 | 11:30am | MS Boys 7/8 Lacrosse vs. Newport Red (F1) | Field 1 Overlake Turf |
| 03/16/19 | 3:00pm | MS Boys 7/8 Lacrosse @ Bothell Blue (Bothell HS) | Bothell High School |
| 04/13/19 | 11:00am | MS Boys 7/8 Lacrosse vs. Bainbridge Blue (F1) | Field 1 Overlake Turf |
| 04/20/19 | 10:15am | MS Boys 7/8 Lacrosse vs. Eastlake Black (F1) | Field 1 Overlake Turf |
| 04/27/19 | 10:30am | MS Boys 7/8 Lacrosse @ Liberty Blue (Maywood MS) | Maywood Middle School |
| 05/04/19 | 2:30pm | MS Boys 7/8 Lacrosse @ Auburn Riverside Navy (AR HS) | Auburn Riverside High School |
| 05/11/19 | 9:00am | MS Boys 7/8 Lacrosse @ Skyline Green (Pine Lake MS) | Pine Lake Middle School |
Athletics Resources
FORMS
EXTERNAL