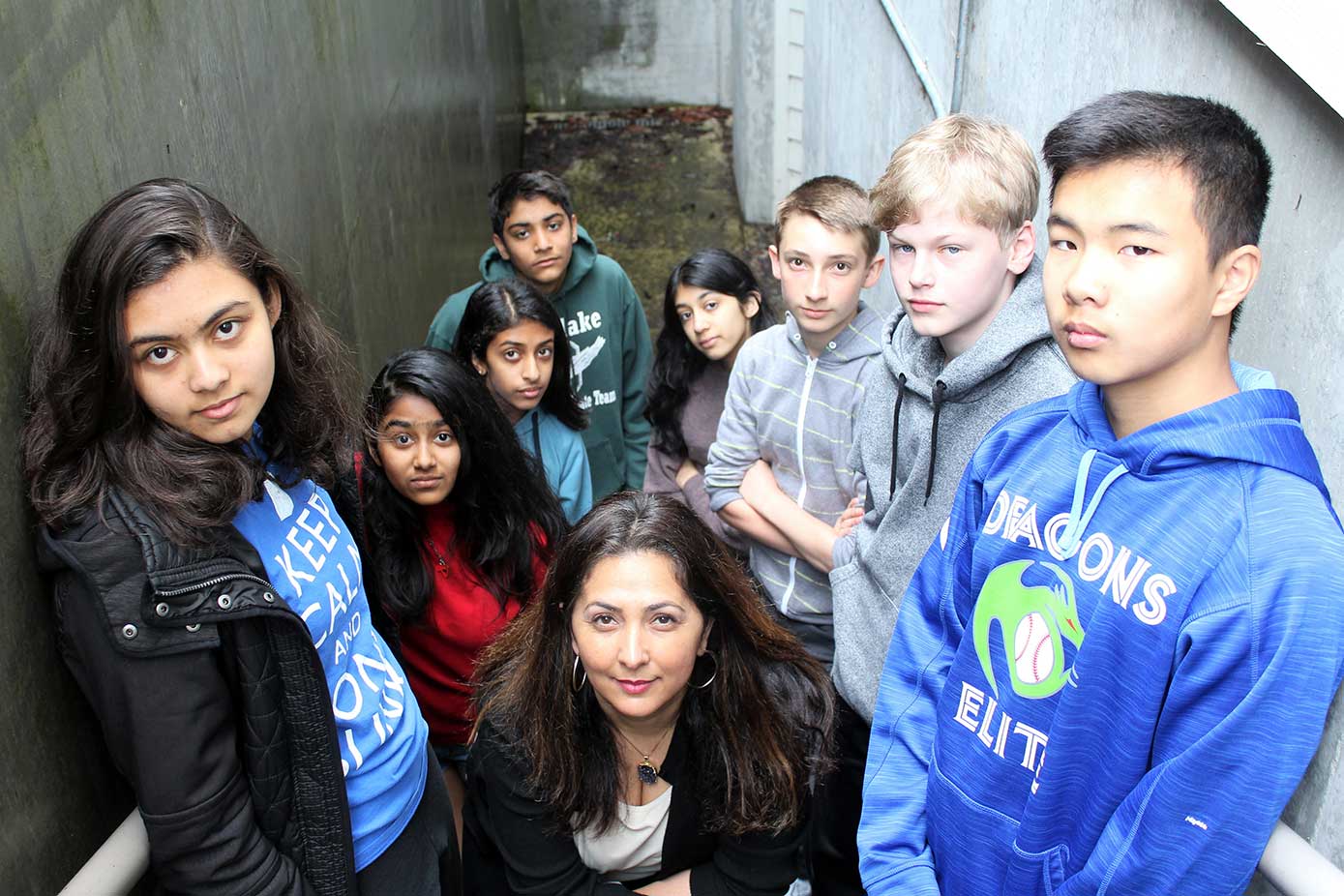 The Overlake School community is committed to being inclusive of all of its members while preparing students to effectively and productively participate in a global and multicultural world.  Our curriculum and community honor a variety of traditions, value a diversity of cultures, and respect the contributions of all people.
At Overlake we challenge one another to examine the dynamics of diversity from a global/multicultural perspective so that we can become responsible citizens dedicated to social justice and service learning.  We strive to provide a safe place for students and faculty to step out of their comfort zones and discuss issues of race, ethnicity, gender, religion, socio-economic status, sexual orientation, learning style and disability.  By exploring the dynamics of our diverse world and nation we believe our students will be responsible citizens long after leaving Overlake. 
The Educational Value of Diversity
The Overlake School's commitment to diversity is grounded in our goal of preparing students to become responsible, active participants in our increasingly global world.  By successfully building a global, multicultural community, we will establish the following:
An environment that instills the self-confidence to enable individuals to develop and express their own opinions and the respect to willingly listen and learn from perspectives other than their own.
Relationships strengthened by a collective experience in which differences are resolved through engagement, discussion and mutual understanding.
An appreciation for the richness and complexity that exists in individuals, social groups, and our broader communities.
The freedom to make personal choices and the ability to reflect on the implications these choices may have on ourselves and those around us.
The ability for our students to investigate new ideas, challenge old stereotypes and establish their own unique identities and value systems.