For Summer Link 2022, we are planning to provide an in-person experience for our students. Summer Link will follow Overlake's health and safety protocols to ensure the health and safety of our students, advisors, and teachers. Those protocols will be continually updated as we adapt to the evolving COVID-19 landscape. Applications open on March 1, 2022 and will be evaluated on a rolling basis throughout the spring. Summer Link will run from July 5-29, 2022.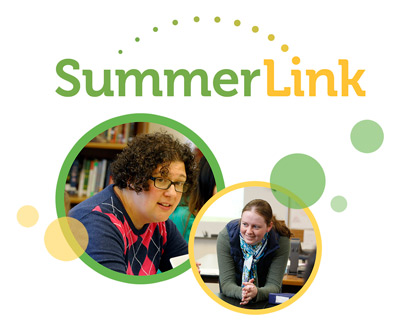 In order to apply to Summer Link, students must be current 5th or 6th graders who will enter 6th or 7th grades in the 2022-23 school year. Applicants can apply to Summer Link starting on March 1, 2022. Applications will be reviewed on a rolling basis.
Instructions for Applicants
The Summer Link application asks for
basic family information
contact information for a teacher or mentor
two written responses, one for the student to complete and one for the parent/guardian to complete.
The application can be submitted online or on paper. The 2022 Summer Link application will be posted in early February, 2022.
Please send all paper application materials to:
The Overlake School
Summer Link Program
20301 NE 108th St.
Redmond, WA 98053