March 13 Update
We are still accepting applications for Summer Link while Overlake's campus is closed due to COVID-19. We recognize that the teacher recommendation form and school records request will be challenging to complete given recent school closures, and we will be patient as families gather and submit these materials. If you have any questions or need support with the process, please contact our Application Manager, Karen Zaidberg.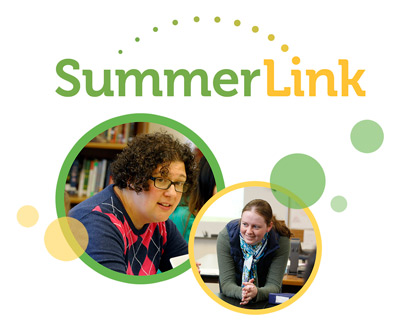 In order to apply to Summer Link, students must be current 5th graders who will enter 6th grade in the 2020-21 school year. Applicants can apply to Summer Link starting on March 1, 2020. Applications will be reviewed on a rolling basis.
If families have questions about or need support with the application process, please contact the Application Manager, Karen Zaidberg.
Application Components
There are three components to the Summer Link application:
Application

The application asks for basic family information and includes two written responses, one for the student to complete and one for the parent/guardian to complete. The application can be submitted online (coming soon) or on paper.

Teacher Recommendation

Print the teacher recommendation form and give it to a current teacher to complete. The instructions for the teacher are provided on the form.

Records Request Form

Print the records request form, sign it, and give it to the student's current school. This form allows the current school to send the student's transcript to Summer Link.
Please send all application materials to:
The Overlake School
Summer Link Program
20301 NE 108th St.
Redmond, WA 98053