Due to COVID-19, we are approaching Summer Link 2022 with a set of program modifications to ensure the health and safety of our students, counselors, and teachers. Because of the small size of the Summer Link cohort (16 to 20 students), we are planning to provide an in-person experience while also preparing contingency plans if we cannot do so safely. Applications open March 1 and will evaluated on a rolling basis throughout the spring. Summer Link will run from July 5 - 30, 2021.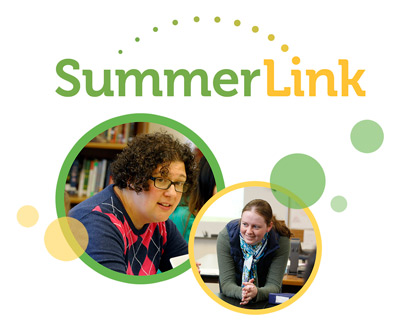 The Summer Link cohort is full, but we are accepting applications to join the waitlist. To apply for the waitlist, please complete the Summer Link application.
In order to apply to Summer Link, students must be current 5th graders who will enter 6th grade in the 2022-23 school year. Applicants can apply to Summer Link starting on March 1, 2021. Applications will be reviewed on a rolling basis.
If families have questions about or need support with the application process, please contact the Application Manager, Karen Zaidberg.
Instructions for Applicants
The Summer Link application asks for
basic family information
contact information for a teacher or mentor
two written responses, one for the student to complete and one for the parent/guardian to complete.
The application can be submitted online or on paper.
Please send all paper application materials to:
The Overlake School
Summer Link Program
20301 NE 108th St.
Redmond, WA 98053