Community Service at Local Public Elementary Schools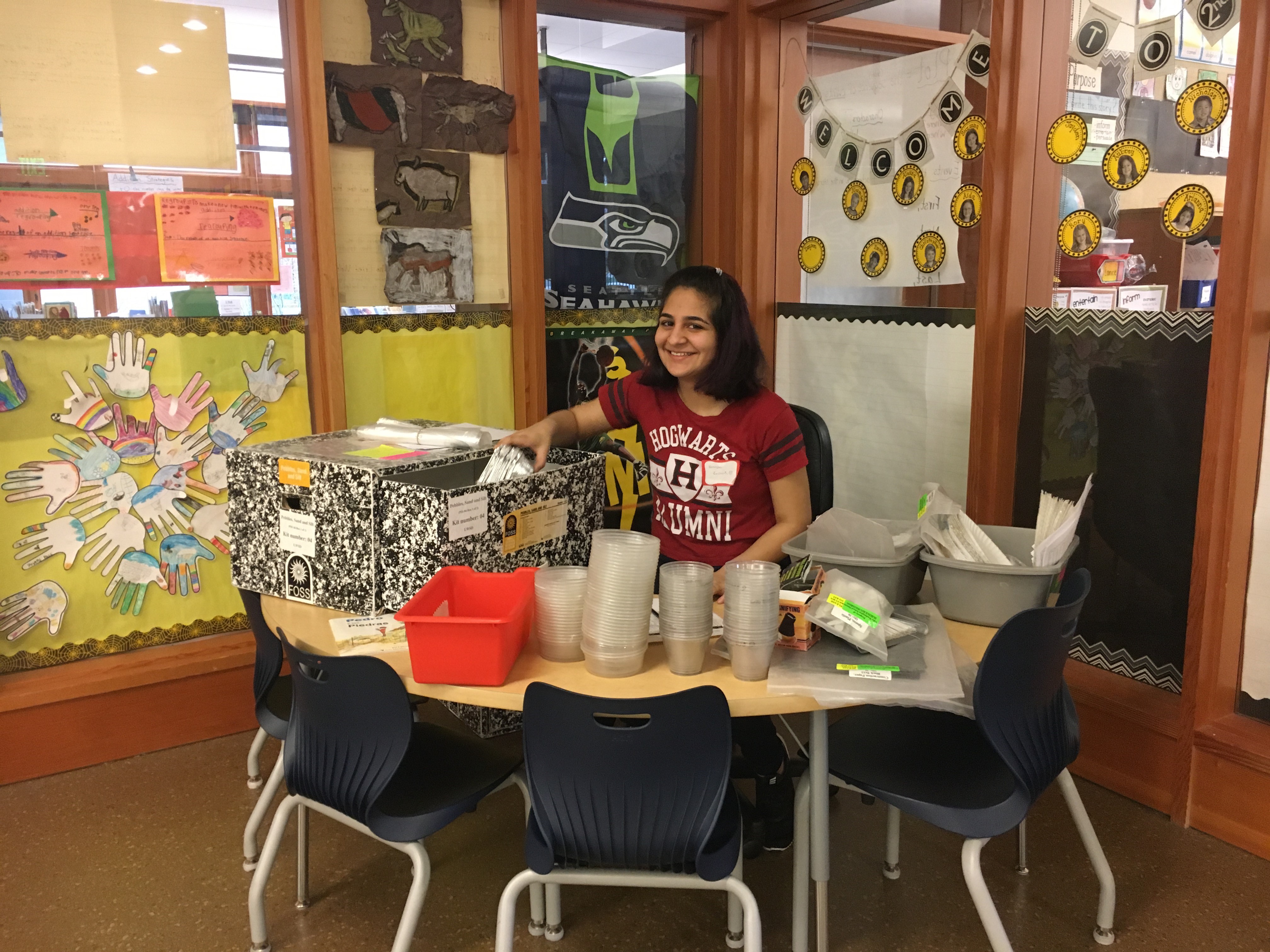 This week provides an opportunity to work with elementary school children and their teachers at John Muir Elementary School, a diverse, Title 1 public school in Kirkland and another partner school to be determined.  With a student body that includes children from around the world, the teachers are challenged to work with unique situations. Each Overlake student will spend the week working with one teacher, getting to know the particular students in that room while providing support for the teacher.  This experience has often been a powerful one for students, giving them an opportunity to see for themselves the complexities of teaching and working with children of widely varied backgrounds. Overlake students will also keep a journal reflecting on their time in the classroom, exploring their own reactions to the experience. Students will need to provide their own transportation to the school in Kirkland (and another site TBA) and lunch.
Special Considerations
Participants will receive 15 Service Hours for completing this project.
Qualifies for leadership pathway credit.
Students will meet at John Muir Elementary School and the other school TBA. Transportation will NOT be provided. 
Participants must be willing to follow COVID guidelines.  Participants should only attend illness free. If a participant should test positive for COVID during the project, the student will be isolated, and the student's family will be required to pick them up at their current location.  The family will bear all the costs associated with the student pick up. 
By selecting the above project, you and your family are accepting the financial responsibility for the cost of the projects.  This includes any unrecoverable expenses incurred if Overlake, or any federal, state or local government forces cancelation of the project, or if you or your family decide not to attend, or if your student becomes symptomatic and has to be isolated. 
Project Week (2022-23)
Mar 27, 2023 - Mar 31, 2023