Growls Baseball Prepares for Games That Count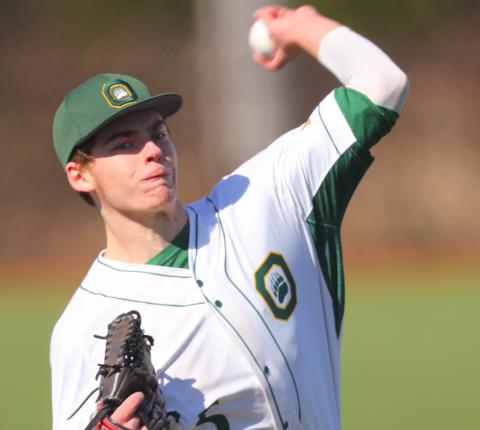 The Growls are working hard this week to shake off the rust as they prepare for the second half of their season. 
The Overlake-Bear Creek Boys' Baseball team hasn't played a game in more than three weeks since heading off into Project Week and spring break. The team has an even 4-4 record.
Always optimistic, team captains look at the advantages of their inconsistent play. "Our goal is getting back to state," says Ryan E. ('19). "It's all there, and we know our young guys can make plays. If we get there, any team can beat any team."
The Growls last game was back on March 21 that ended with a 4-1 loss to Montesano. The team has been a bit of a mystery this season. A highlight was a come-from-behind win against Vashon Island where the Growls put up 19-runs. In others, they barely scored a run. 
While frustrating, the hope is that the experimentation on the diamond allows the team to find its groove when games count. "Getting settled in with those non-conference games and getting some game experience for our younger players got us into a new routine," explains Co-Captain Bryce D. ('19). "Defensively there are things we can continue to work on. Offensively, it's getting our bats hot and taking on every pitcher with every at bat."
Coach Mike Davidson likes to use the early part of his schedule to put the best combination out on the field and in the right positions. Coming out of the break, the team has been practicing hard and with three league games against rival University Prep and Bi-Districts in early May, the Growls know that the time to win is now. 
"We're not about the personal accolades at this point. We want to come together as a team and make a push to see just how far we can take it," says Co-Captain Tellier L. ('19). "A lot of people expect a lot from us, but honestly, it's like you always hear…it's one game at a time."
That one game at a time actually begins Saturday with two when the Growls play against Meridian at home (Marymoor Park Field 1) and later that afternoon at Sammamish High School.
Go Growls!