Back to the Classroom 2018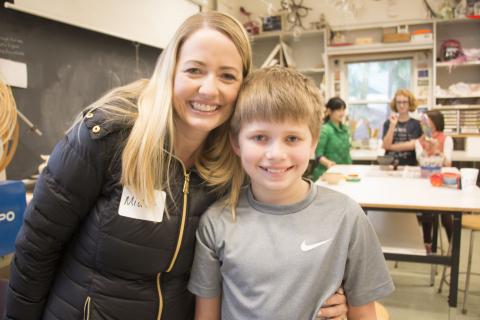 Every year, Overlake picks a day to invite parents to spend a day in our classrooms, lunch, and activities. This Overlake tradition, Back to the Classroom, brings parents with children from all grades to explore the everyday life of an Overlake student. 
Beginning the day with welcomes from administrators, parents navigate our block schedules and see the inner workings of our classrooms. Teachers are encouraged to present a "typical" day where parents get a firsthand look at student-teacher interaction.
"It's a fun day for us," says Middle School Head Mike Davidson. "The great thing about Back to the Classroom is that we encourage parents to find a place in the classroom where they can participate in the lessons, and, even if the kids don't admit, they enjoy that experience."
Click here for a slideshow of the day.