Celebrating our 50th Day in Our 50th Year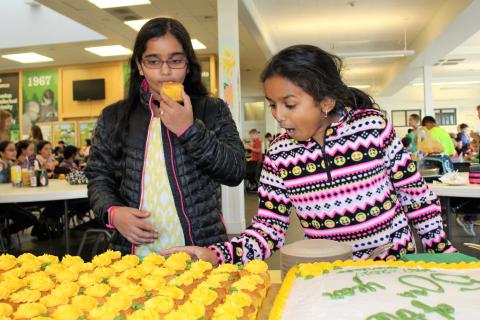 On Monday, Overlake's students and faculty took part in several activities celebrating our 50th anniversary.
Today's 50th Day in Our 50th Year was full of trivia, games, and sweets.
During lunch, students took part in several games commemorating our past sports like wrestling, skiing, and rowing. Led by ASB, the 50th day was a way for maximum student involvement.
"Events like today are something to remind the kids that this year is very special," says 50th organizer Bob Bristol. "To be able to do something like this at lunch and look at our roots with some of these sports we used to have is fun. Of course, it's nice to enjoy cupcakes too!"
Click here to enjoy a slideshow of the day's fun and games.