Congratulations to our National Merit Scholars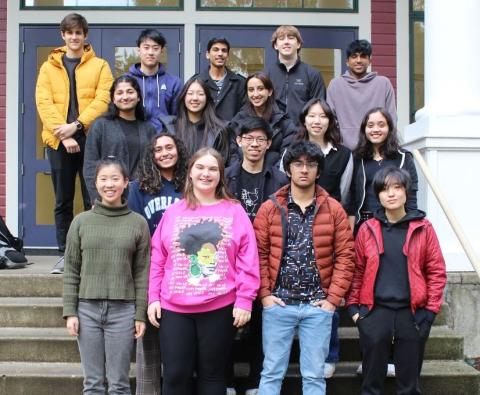 Congratulations to the following Overlake students recently recognized by the National Merit Scholarship program. All 16 of Overlake's National Merit Semifinalists advanced to the Finalist category of the national scholarship program.
These students represent less than 1% of all high school seniors across the country. This award is the result of scoring in the 99th percentile on the PSAT test in September 2022. There were over 1.5 million students who took the PSAT and only 15,000 scores in the 99th percentile.
To become a Finalist, the students submitted a detailed scholarship application, in which they provided information about their academic record, participation in school and community activities, demonstrated leadership abilities, employment, as well as honors and awards received.
Please congratulate the following students in the Class of 2023: 
Akshaya Ajith
Sameeksha Dangi
Avena Fan
Ammar S. Ghouse
Elisa K. Johnson
Xainab H. Khan
Benjamin Lin
Corbett W. Mathewson
Ria E. Mehra
Abby W. Rubin
Rishi R. Sujit
Clara Sun
Eashan Vagish
Erik A. Vank
Andy Yang
Yuchen Yang