The Hoot Literary Magazine 2022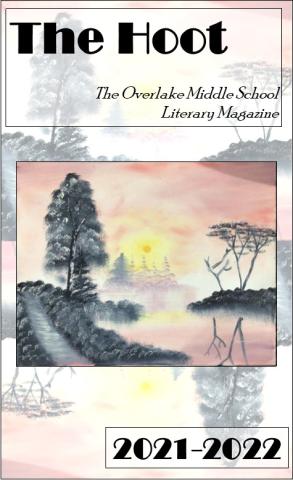 The Hoot is Overlake's Middle School literary magazine. Throughout the year, students submit stories, poems, artwork, and more, teachers submit student work done for class, and Miss Moore takes pictures of student work on display around campus. All of these creations are considered by students who attend one or more of the bi-monthly Hoot Staff meetings, or who joined the final quarter's Hoot club this year. From all the submissions, the top ranking creations from each grade are selected for publication in The Hoot. Many congratulations go to the writers and artists whose work appears in the 2022 issue, and many thanks to the students who helped choose them!
This year, The Hoot is published online in two full-color formats: a format you can read online, or a format you can download and print as a booklet.
Cover image by Saisha A., 5th grade