Summer is coming, time to get outside!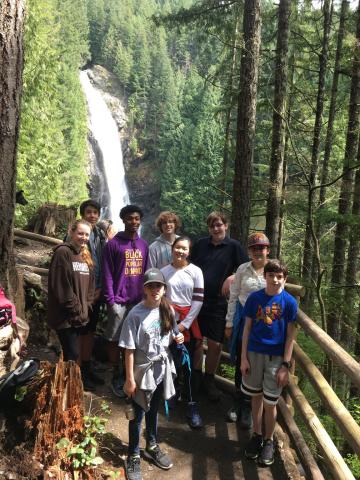 Believe it or not, summer is just around the corner, and with that comes the opportunity to embrace the outdoors. A great way to enjoy some new experiences is through the Experiential Education outdoor trips. Summer trips are open for sign ups and some are filling up fast.
"It's great to spend time up in the mountains when the weather is better," says Kent Renno, Chair of the Experiential Education Department.
 Summer is a great time to embrace the outdoor program simply because some trips cannot be offered during colder times of the year. Students are relaxed and it's a great time to get to grow friendships.
"The talk is less focused on school and the stressors that can bring. They just have a lot of fun," says Renno.
For Upper School students, summer outdoor trips are a great way to fulfill graduation requirements in a laid back way before the hustle and bustle of the school year is underway. While trips are divided by grade level, there's great opportunities for every grade. Renno commented that students who participate in the outdoor trips in the younger grades develop a taste for the outdoor trips early on. "The ones who do the trips in 5th and 6th grade tend to be hooked. They want to do more and more outdoor trips, and project weeks."
Students who will be joining Overlake in the fall also have the opportunity to sign up for trips, so you never know when you might make a new friend. When signing up for trips over the summer, students should sign up for the grade they will be entering in the fall.
"No matter what, just get outside and enjoy the summer," Renno says.
Click here to explore the current summer trip offerings and keep checking back as more excursions may be added if there is interest and if time and resources allow.