Golden Owls Return June 10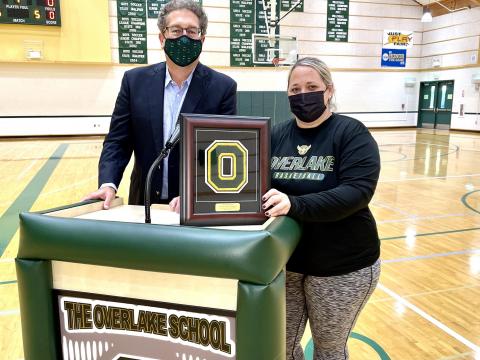 Lights, camera, action!
Production is in full swing for this year's Golden Owls Awards show. For a second year in a row, the celebration of Overlake's achievements in athletics will go virtual. Student athletes and coaches are being honored for individual and team accomplishments with banner and certificate presentations.
With no competition for state titles this year, Athletic Director John Wiley says our teams successes will be honored with a green banner with gold lettering. "We're especially psyched about this year," explains Wiley. "We were able to compete and complete our seasons and even eventually welcomed fans back to our facilities. It''s been a challenging year, but one we'll always remember."
Once again, the program contains recognition for our letter winners, senior athletes, three sport athletes, all league honorees, coaches of the year, and, of course, the team and individual banners. 
While the Golden Owls is traditionally shown at the end of all our sports seasons, this year winter sports season actually goes into the summer. Boys' and Girls' basketball teams are in the middle of competition right now with both varsity squads having tremendous success on the court.
The 2021 Overlake Golden Owls will be shown on Thursday, June 10 at 7pm on our Overlake Athletics YouTube channel.
Go Owls!