One-Act Plays Take Center Stage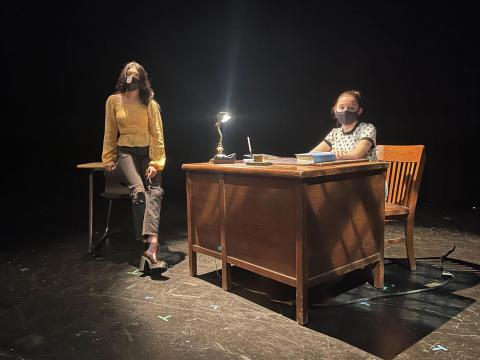 Twelve of Sarah Fitzpatrick's Advanced Drama students return to the Fulton stage to perform one-act plays. 
Once again, due to pandemic restrictions, there will be no live performances with an audience. The productions are being recorded and will be shared once completed. "As a director, there's so much more to be considered at a time like this," says Fitzpatrick. "The most important thing is to make sure that the students are comfortable. It took us a long time to figure out what we were doing, and they worked really hard."
Theater protocols were reviewed by Overlake's Health and Safety committee. For Dr. Samantha Hillyer ('01) the task of ensuring that safety was at the forefront while still providing actors and technicians valuable stage experience. "All stage plans were co-constructed with the school's Health and Safety team to ensure that acts were performed in alignment with current COVID risk mitigation strategies," explains Hillyer.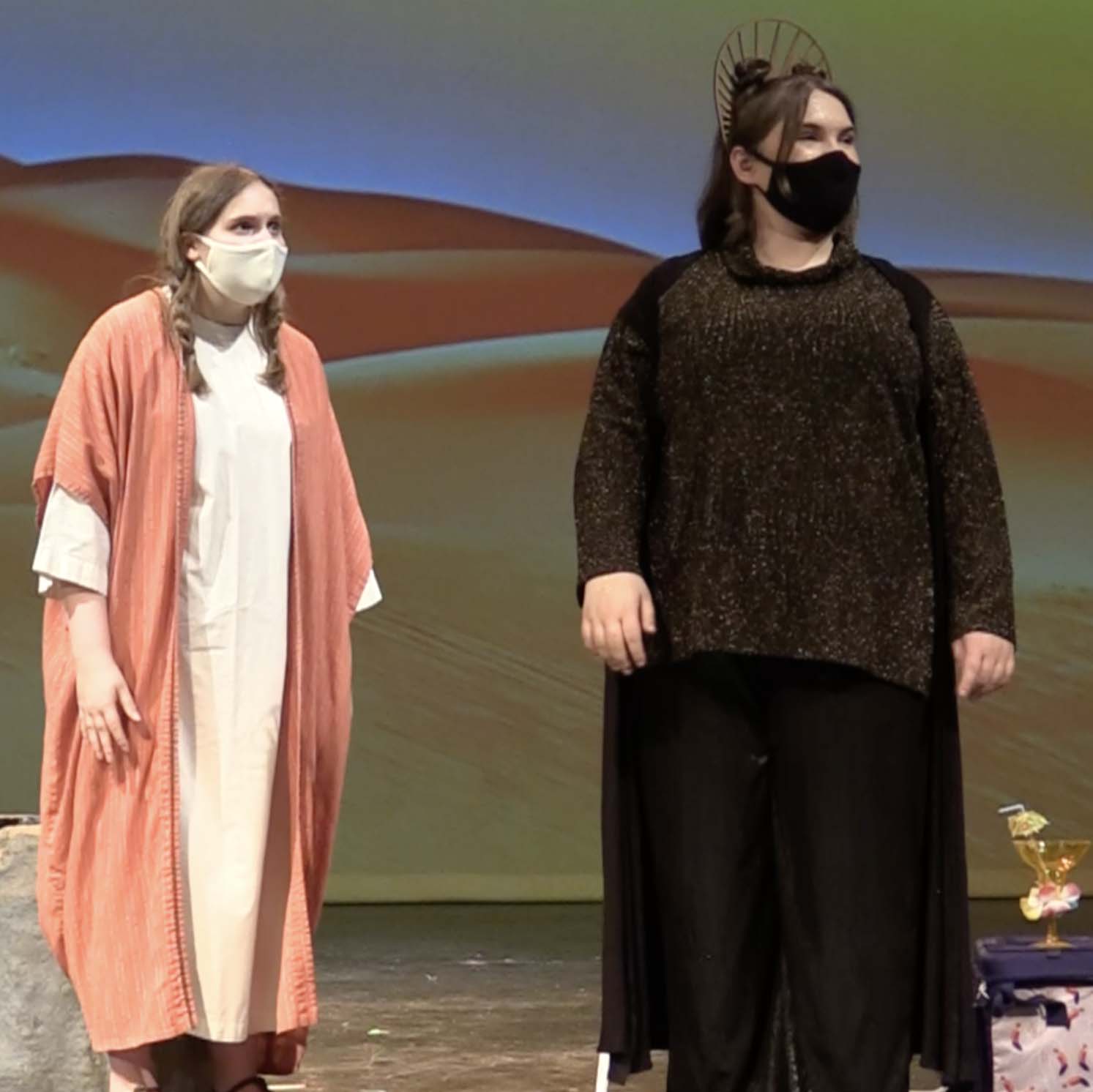 Seven one-act plays are being performed with each cast consisting of only two actors. Rehearsals were done remotely through computers, and actors first set foot on the stage this week. "Running lines through Zoom and Teams in breakout rooms was definitely the weirdest part of this class," explains Senior Nell C. who decided to try acting for the first time. "I've worked in theater as a stage manager, and you always face hurdles. Wearing a mask on stage just feels like part of the costume so that hasn't been as challenging as working remotely. I signed up for this class with the plan that we'd be back and performing in front of an audience."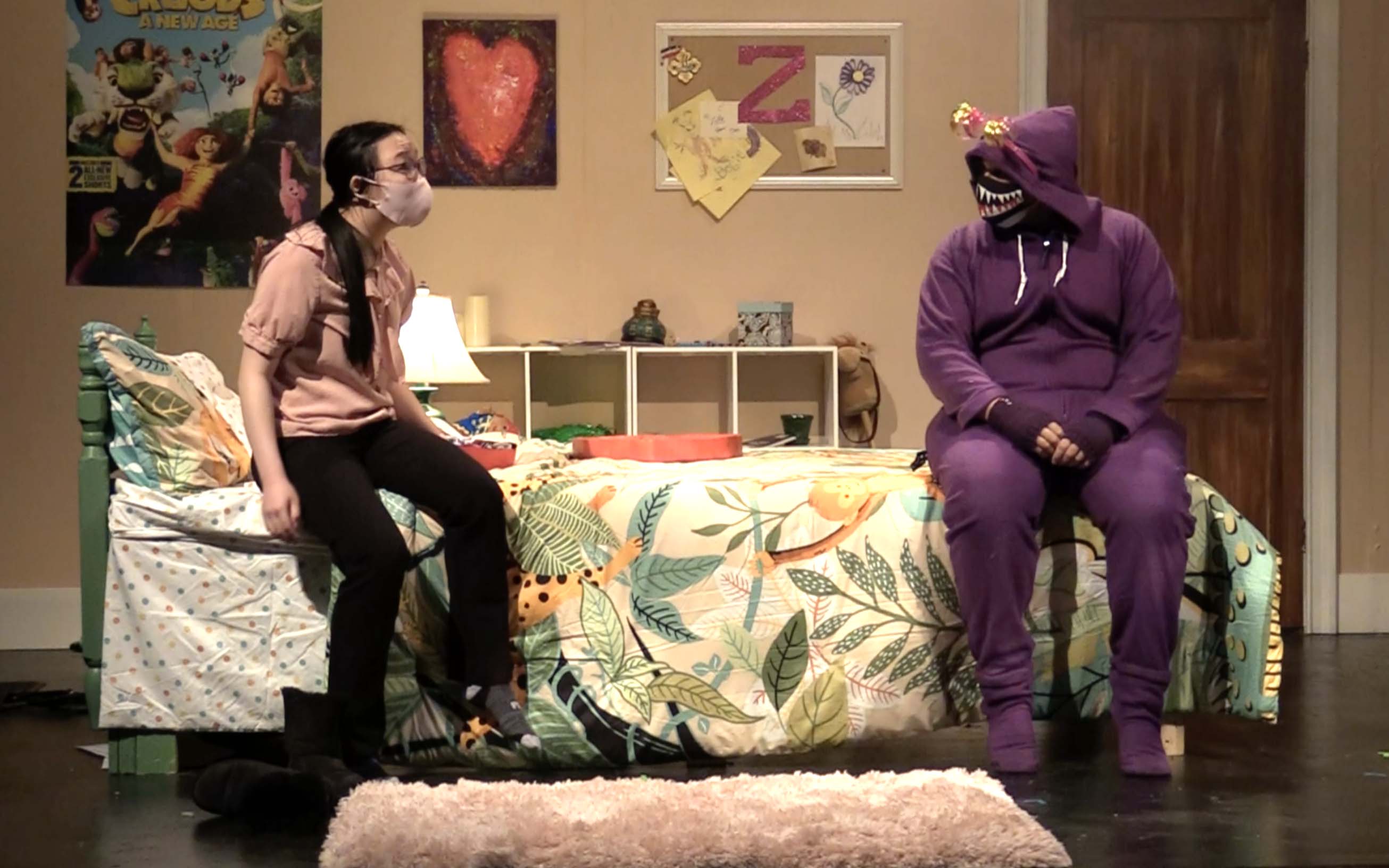 Another challenge has been for the set design, sound, and lighting technicians. Keeping it simple with fewer props and special effects puts the focus on the script. "Each play runs no longer than ten minutes so the actors arrive on stage super committed to their lines, and, yes, while they're disappointed in having no live audience, it didn't stop them from putting energy into it," says Fitzpatrick.
We'll share all seven one-act plays at a later date, so stay tuned.