Volleyball Matches are available via Live Stream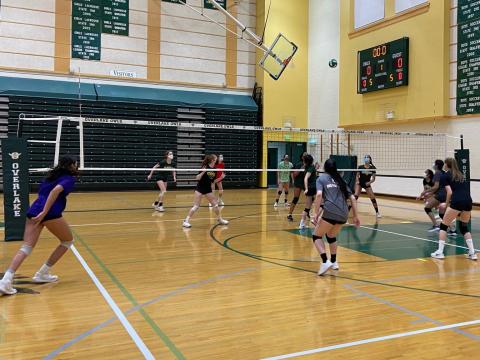 All home volleyball games will be broadcast live on NFHS Network. In years past, a subscription was required to watch home events on NFHS Network, but this year Overlake has purchased the licensing rights to all home games broadcast from our gym, so anyone can watch the games live and for free!
Follow these steps to see all the action:
Go to nfhsnetwork.com and create a free account if you don't already have one.
Search for "The Overlake School" and "Follow" us.
Return to NFHS to watch live or stream games.
Note: A subscription is required to watch the Owls play in away games at some other schools that broadcast on NFHS Network.