Owls Find Community in Practices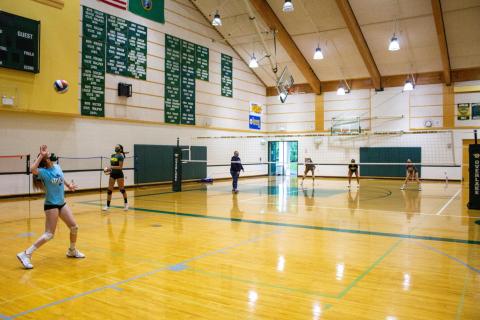 As they come up the hill towards the Fieldhouse and Gym, Overlake's student athletes share a common expression. It's a big smile across their faces. 
Almost a month into the voluntary practices, the program has been a huge success with kids who are looking for an opportunity to come on campus. "It's been great to reconnect with all my friends and be able to see my coaches again," says Varsity Tennis player Noah W. ('22). "We've had some great fall weather and just having the opportunity to be back at school is really awesome. It really means a lot to me that see how Overlake has put this together for us so safely and fun."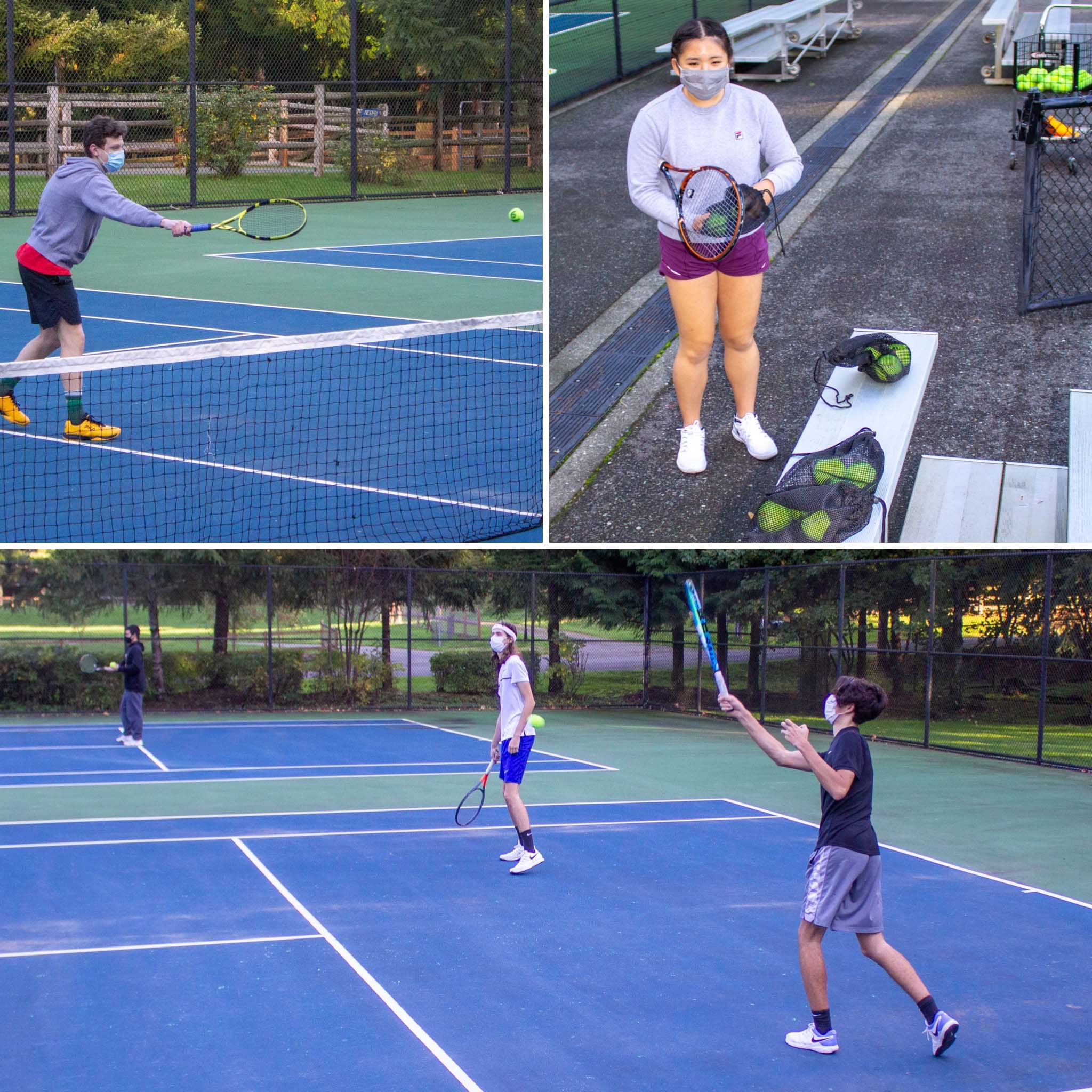 Tennis players don't share tennis balls, they wear masks, and keep a safe physical distance from one another 
As the days get shorter and temps cooler, many activities are moving indoors. With all the facilities in use, Upper School Athletic Director John Wiley admits he's surprised at the turnout, which even includes a Saturday practice. "For us right now with about  two hundred and fifty kids a week coming here for practices and reuniting with their teammates and coaches, it's been a really positive experience," says Wiley. "I'm told constantly by the athletes that this is what they look forward to all day. To be able to get on a field, step on the court, or run a trail with your friends knowing that you're improving your skills and getting ready for a season goes a long way in knowing what got you through these unique times."
While the WIAA continues monitoring data on COVID-19 and the ability to safely play sports again in Washington, Wiley admits that when competition returns that it'll being vastly different from what we're used to during a normal athletic year. Talking with other athletic directors, he knows every option is being discussed. Whether it's shortened seasons, smaller meets, new rules, and possibly no spectators, he says Owl coaches are ready and motivating players. "Tennis is different from lots of sports because we're naturally distanced apart so I'm pretty optimistic that we'll have a season," explains Varsity Tennis Coach Jeff Loranger, who is working with boys and girls players on Overlake's courts. "I tell them to approach it as they do their daily life by keeping their heads up, being positive, and being safe. Getting some exercise and some fresh air is really helpful for them both physically and mentally."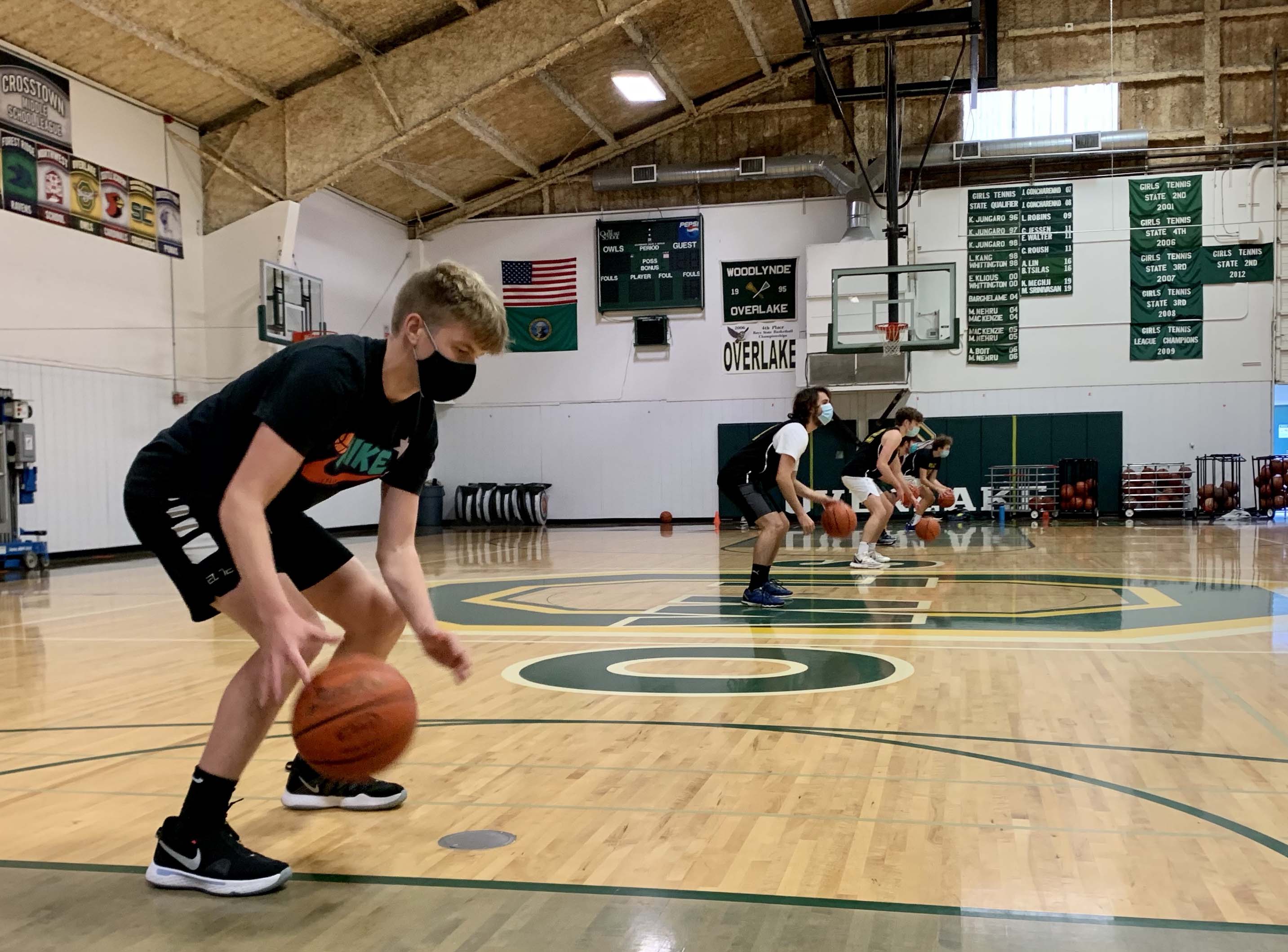 Varsity Boys' Basketball players Improve their dribbling skills in the Fieldhouse
As for the gym and fieldhouse, basketball and volleyball players practice is small group pods apart from each other. On one day you may find Upper School players who are happy to see each other even if it's for a short practice. The next day you may find Middle School players discovering the game for the first time. Even Overlake's newest students, our fifth graders are using athletics to meet classmates in person for the first time. "The campus is really big, and I really like it. I look forward to going to class here," says Clara H. who is quickly making friends with her drills partner Hannah M. "It's so fun to hang out and be with friends instead of just seeing your friends on a computer," adds Hannah.
It's also the sentiment of our oldest students. "Our teachers are doing the best job they can, but this is a whole lot more exciting than online classes," says Senior John R. "Hopefully this is a one time event and, while it's strange, we'll get through this."