Fall MS Athletics Information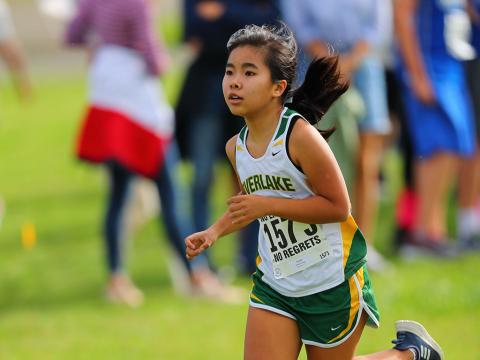 Hello Middle Schoolers!! 
Overlake is planning an activity window for MS athletes beginning September 28th- November 27th. Overlake will allow coaches to lead practices during this time with strict safety protocols in place. Up to 5 students will be permitted to practice together at one time with social distancing measures and masks will be required. Overlake health staff will continue to evaluate local prevalence of COVID-19. The activities, dates, and protocols given here are subject to change pending local public health data.  
The survey below will be utilized to create training pods which will remain consistent during the practice period. These training pods will be built around interest, student cohorts (green/gold), and grade level. 5th, 6th, and 7/8th will participate in separate groups. These activities are optional and voluntary and will have no impact on your ability to play in a sport once we begin our traditional sports practices again.  We encourage all students who are interested in participating in sports this year to take advantage of this training period to develop new skills while working with their teammates and coaches.  
If you want to play during this time period, talk to your parents and complete the survey here to register. This survey must be completed by September 15th. Anyone who wishes to register after this date must contact Mike Fine, Middle School Athletic Director, via email at mfine@overlake.org.  
Please note that in order to participate in any of these sanctioned practices you must have a valid sports physical on file and all medical paperwork must be complete. Contact Kim Stevens kstevens@overlake.org if you have questions about your medical forms.  
You are required to read the document HERE which describes the Athletic Department Safety Protocols for COVID-19 with your parents. Please indicate YES or NO in the survey that you have read, understand, and will comply with these protocols. Anyone who cannot comply with the protocols will not be permitted to practice at this time. We thank you for your understanding. 
Please let Mr. Fine or Ms. Stevens know if you have any questions,
Mike Fine – Middle School Athletic Director mfine@overlake.org 
Kim Stevens- Athletic Trainer kstevens@overlake.org