An Unusual End to an Unusual School Year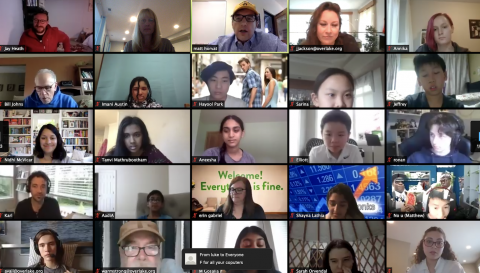 An all-school meeting ended what is definitely the most unusual school year anyone has experienced! Instead of meeting in the Gym, students, faculty, and staff met via Zoom for a school year wrap-up celebration and a send off to summer. And in case you were wondering, Gold takes home the honors in our annual Green - Gold challenge.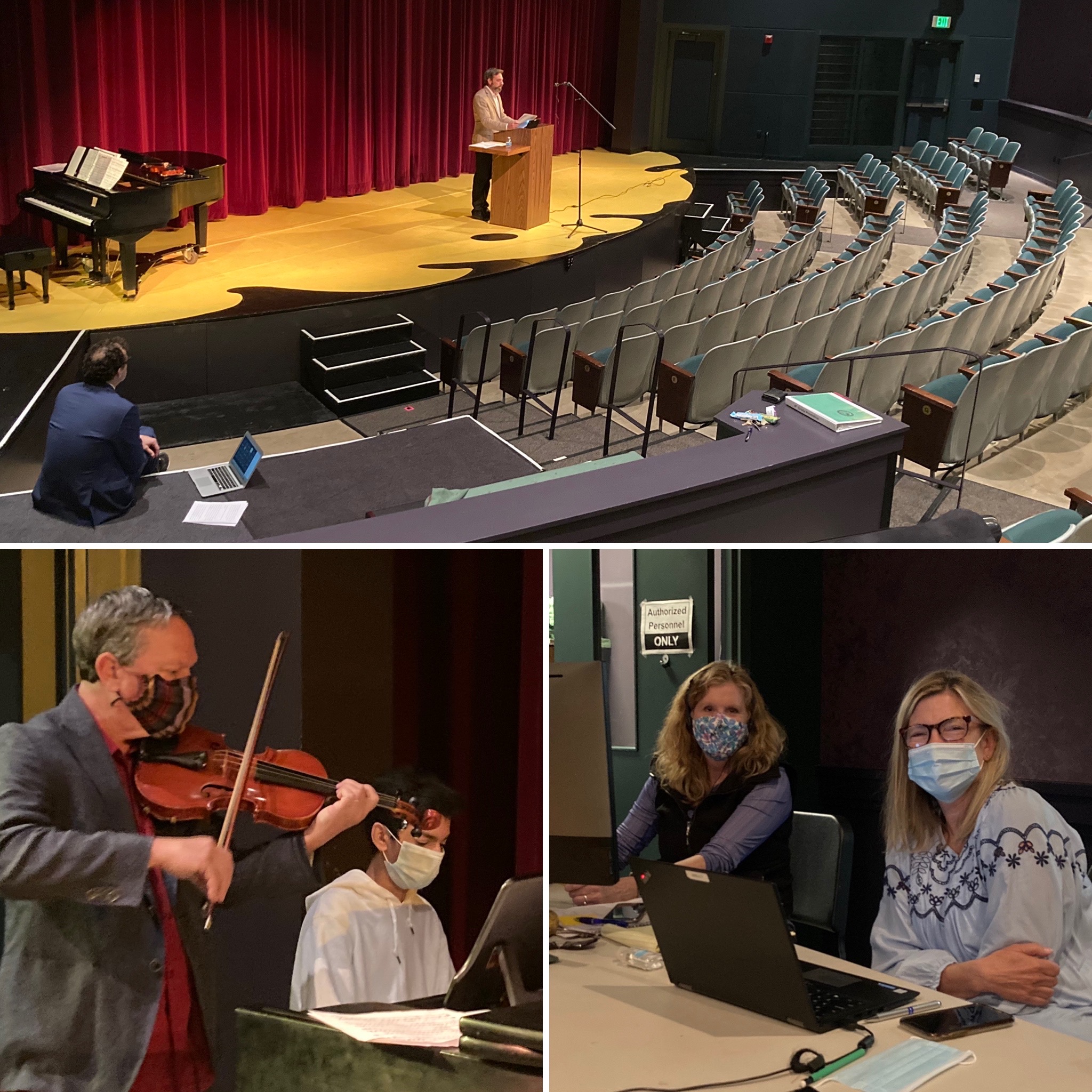 8th Grade Promotion Like No Other
Thursday evening, the Class of 2024 would have walked across the Fulton stage in recognition of their promotion from Middle School to High School. COVID-19 changed that.
Sixty-three 8th graders didn't let that stop them from celebrating this accomplishment. Students flanked by family members, joined a ZOOM conference as our first-ever virtual ceremony.
Homeroom Advisor Karen Mihata has enjoyed over twenty 8th grade promotions as an Owl and says this one was truly unique. "A strength of this class of 2024 is they show up. I first recognized this in my advisory group. With all the pulls of friends and food in the campus center, they showed up to homeroom ready to engage in whatever shenanigans arose. Soon I saw it in my English classes where they took risks to share their perspectives with one another—and listened to one another," explains Mihata. "These past few months, they showed up online. It was hard, some weeks more than others, but they showed up and gave what they had to give. They showed up for one another when things were tough."
Middle School Head Mike Davidson along with Head of School Matt Horvat and a crew of technology and musicians pulled off the event in a nearly empty Fulton Theater. It was yet another display of how our community team-ups to provide an experience online that closely resembled an actual in-person promotion.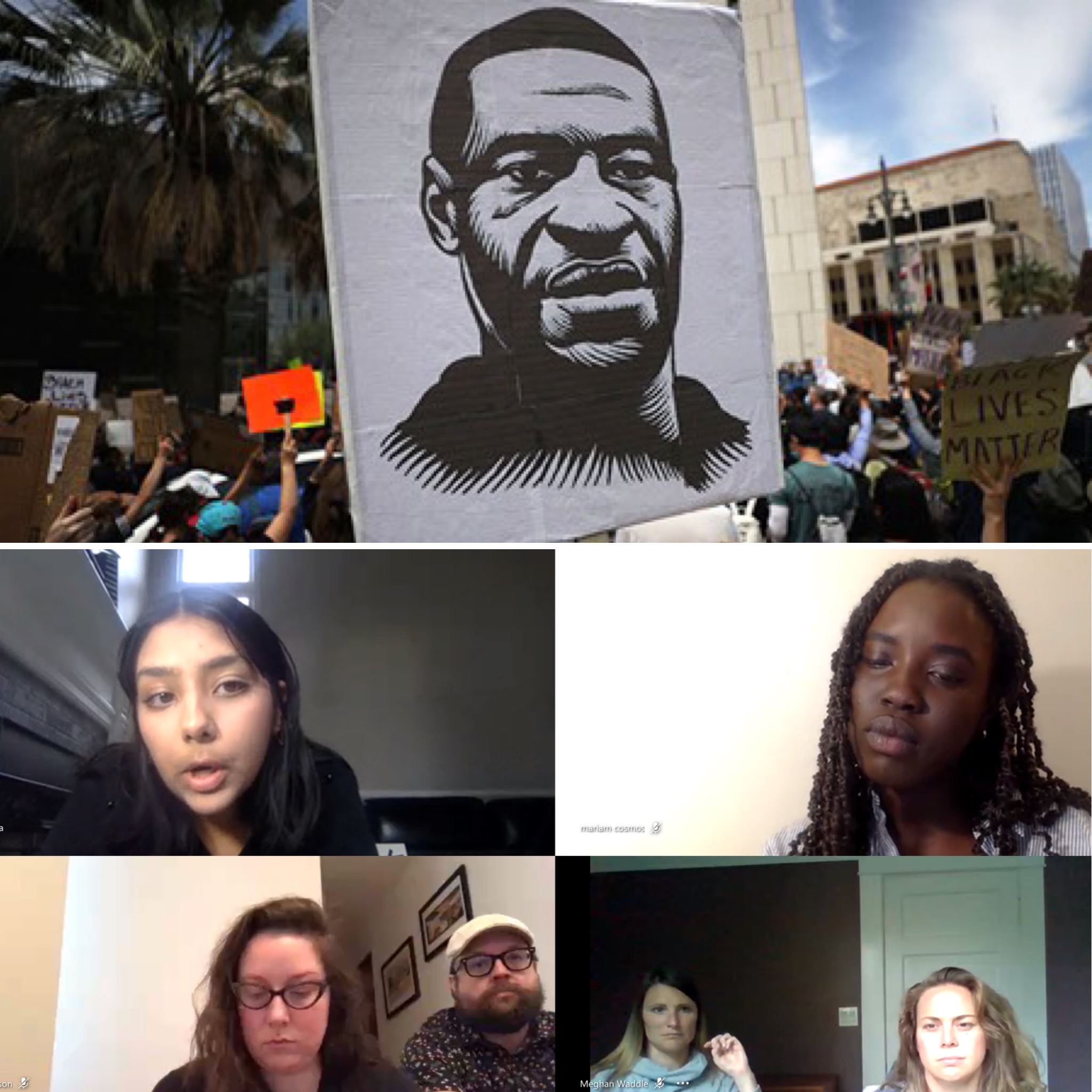 Overlakers Join in Demanding Change
As millions across the nation and around the world protest the tragic death of George Floyd, the Overlake community gathered Wednesday evening to grieve and demand change.
Dozens of students, teachers, faculty, and staff joined on a virtual conference that included speeches, reflections, music, and, most importantly, a plan to create change. "I urge you to listen to the black community. It's important to validate the experiences of black people in America and to internalize our stories," explains Miriam C. ('22) who marched in peaceful protests in Seattle and Redmond. "Educate yourselves and study the history of past protests. Start conversations with your family and friends. It's time to listen to the black community and put aside preconceived notions. People of color have been silenced too long in America."
The anger and outrage from Floyd's death at the hands of Minneapolis police officers is one of a long history of not only oppression from law enforcement, but a systemic policy of inequality and justice. While Floyd's death may have happened half way across the country, the impact of his death can be felt in our own community. Racism is among us, and Overlakers are ready to tackle it.
Head of School Matt Horvat encourages activism by our community and urges us to begin immediately with ourselves. "Make sure you are there for one another and communicate," says Horvat. "Silence because of self-consciousness or a worry about saying the wrong thing only leads to a greater disconnect among us. Now is the time to connect and stay connected, even if doing so may initially feel uncomfortable."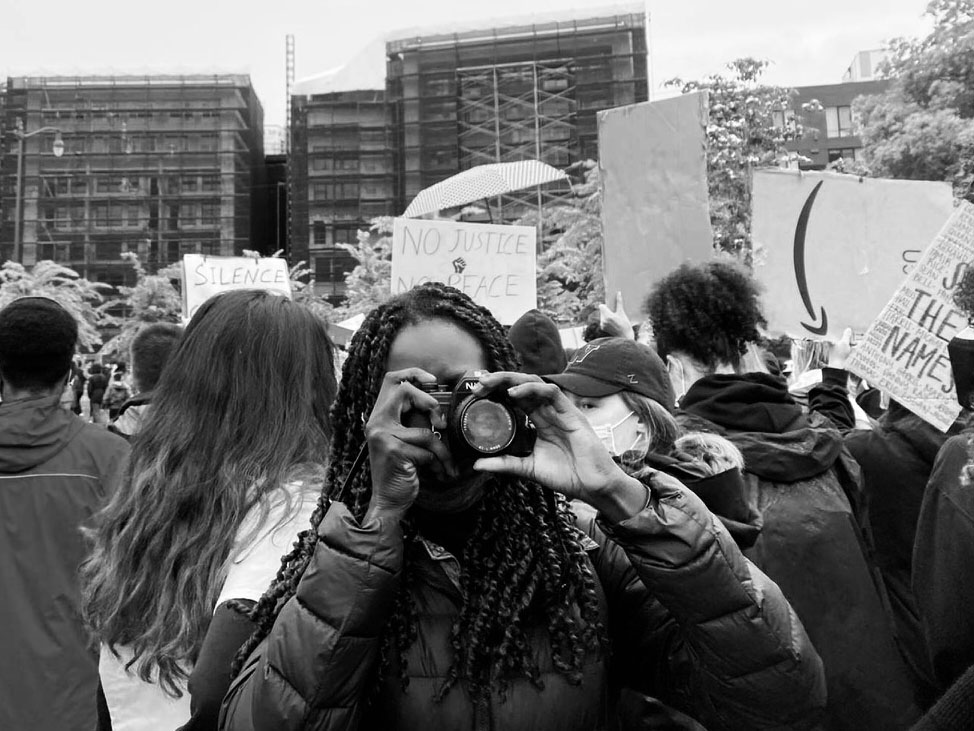 Meri C. ('22) Captures History During a March
Overlake students haven't wasted any time in getting involved and are already working together to come up with actions as soon as the school year ends. Director of Diversity Mahtab Mahmoodzadeh says students should know that just because school is off for the summer, that the resources are here for our community. "I hope that the voices and perspectives of your fellow peers emboldens you," Mahmoodzadeh told the students. "I'm scared and fearful but also excited because as long, dark and thorny as this road is we are at a pivotal stage in history. It's an exciting time to be alive and be young. I hold you all in love and know that we're all with you."
That engagement will continue as long as the fight for justice and equality is needed. Saturday, hundreds of Eastsiders will meet at Houghton Beach Park at 3:00pm and march to the Kirkland City Hall. Click here for some ideas on how we can affect change.