Online Girls' Empowerment Series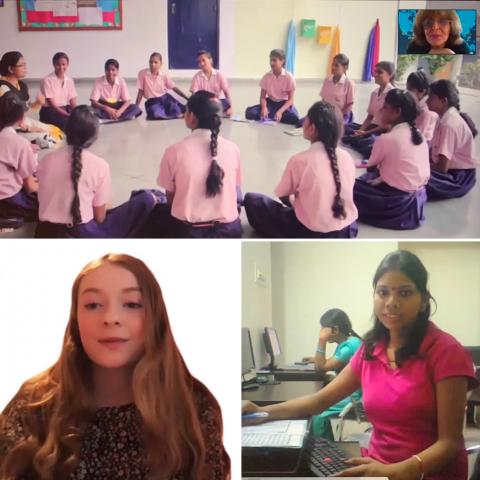 There are so many lessons that our students have learned from this pandemic. For Kate L. ('22) the lessons include persistence and resilience.
As the organizer of Friday's Girls' Empowerment Conference, she could have conceded that the event was impossible to do and cancel it but not for the Overlake Sophomore. "I've been working on this project since the start of the school year, and, of course, I was sad when campus closed," admits Kate. "But then I thought, this is the new normal for us and even though it's a lot more difficult to do online, I thought the purpose of bringing girls together was too important an initiative to just cancel."
The conference was scheduled to take place at our school on May 9th with the goal of bringing together students from around the area to learn about and promote women's leadership and equality. Kate is a member of Overlake's Upper School Club, Girl Power-Educating the Future, which addresses issues from educational inequality for girls in developing countries, to the unequal representation of girls in STEM, and promoting women in politics.
"That vision to make space for recognizing the role that girls and women have in advancing civilization is so important," says Overlake's Director of Diversity and Inclusion Mahtab Mamoodzadeh. "The response that Kate has gotten from people participating who are now in a virtual setting has been enthusiastic. Seeing that energy from people who want to talk about girls' empowerment and the advancement of girls conveys that we're living in really challenging times continues to be an opportunity to push forward."
Through speakers and workshops, the conference aims to inspire students to change these unjust systems and to equip girls with the leadership, courage, and awareness necessary to do so. Friday's conference included Rainn Wilson (star of NBC's 'The Office') and Mahnaz Javid who is President and CEO of the Mona Foundation.
"The education of girls not only impact their lives, but also the lives of their families and community," explains Javid who gave several examples of the Mona Foundation's work around the world. "It's so much more than reading and arithmetic. It's also about learning the skills to be successful and make a difference in society." The Mona Foundation uses donations to help aid schools around the world that education young women. So far, their funding has assisted schools to education 429-thousand girls in impoverished regions around the world including the United States.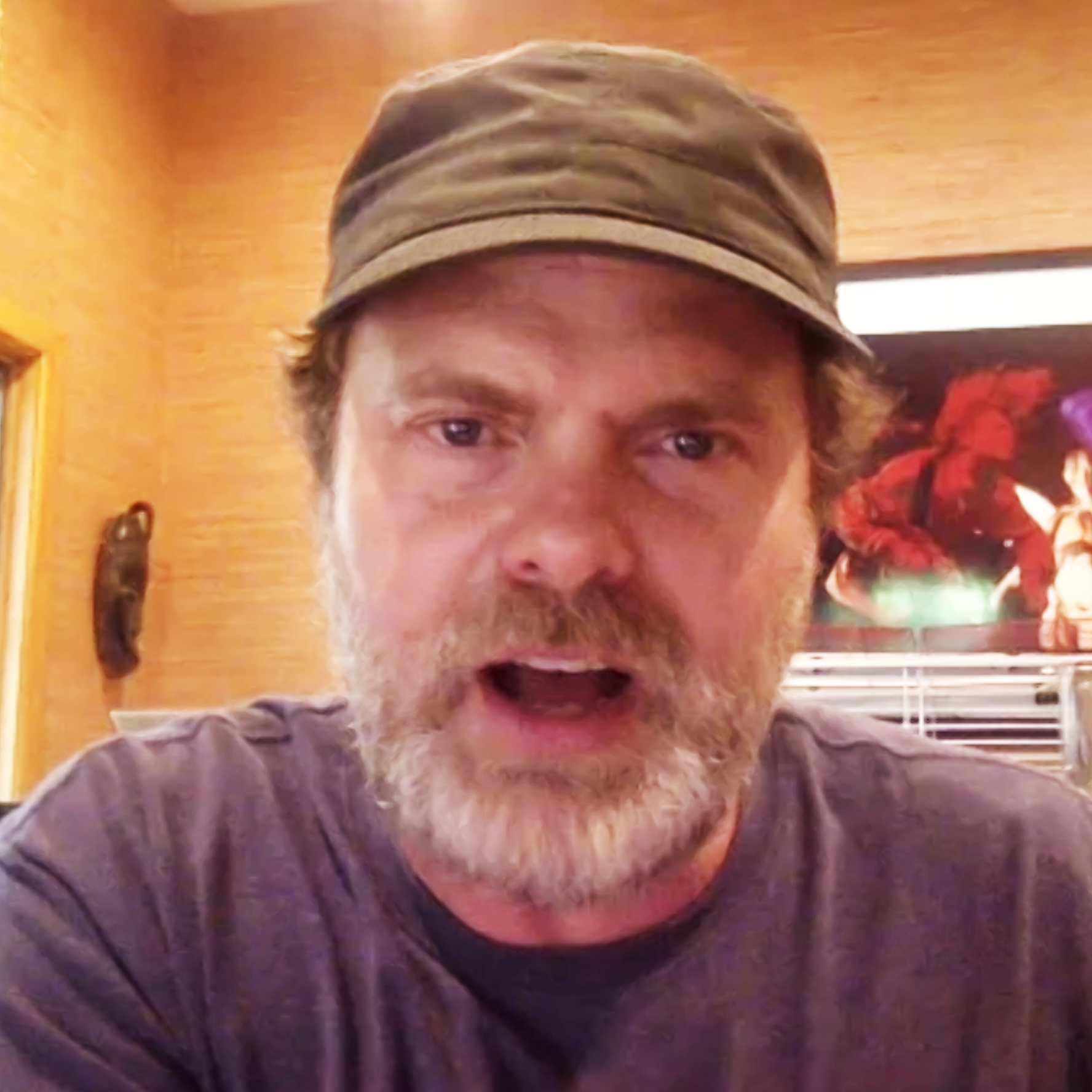 Actor Rainn Wilson Explains why he partners with the Mona Foundation
A highlight of the program was a bit of star power as actor Rainn Wilson, known for his role of Dwight Schrute, in the popular TV series "The Office" joined the conference. "I wouldn't have the life that I have if it wasn't for the teachers who appeared at the right time to offer the right information I needed to set me on my course and trajectory of being an artist and actor," explains Wilson who has worked with Mona Foundation projects for more than a decade in Haiti. "I've also benefitted as I've learned so much through this journey with the Mona Foundation and really helped define my role as a philanthropist. Anyone can be a philanthropist. No matter what cause you're interested in...climate change, education, racial unity, women's rights, health care...education is the key. It's not a handout but rather empowerment."
An example of that empowerment is Monica Espinosa. The Panamanian university student described how her education at the Badi School allowed her to escape poverty, and learn skills. It led to winning scholarships and contests including an engineering competition that led to her desire to change the world. 
Sixty Overlakers joined Friday's conference, and if you were unable to attend the webinar, you can still watch it by clicking here.