From One Overlake to Another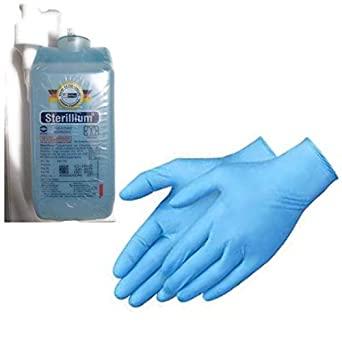 During uncertain times like our world is experiencing it is difficult to know how to help. One small way Overlake is living its mission to serve others is by donating some unused medical supplies to Overlake Hospital.
This week, Kim Stevens, Overlake's Athletic Trainer, was able to find several boxes of new latex gloves from her supplies in the training room. "An Overlake parent, who is a member of the Overlake Hospital Foundation, reached out to us to see if we had any items to donate to the medical community," explains Stevens. "We know how important it is to have our health care workers remain healthy so that they can continue the important work of assisting those who are sick. Our donation of supplies will hopefully keep these amazing people on the front lines doing what they do best."
Not only were several boxes of gloves donated but also several containers of new hand sanitizer were sent to "the other Overlake."
Head of School Matt Horvat personally handed off the items to a hospital representative. "Like many of us, I have read about the people whose work requires them to be in places and spaces that are risky - working in hospitals, grocery stores, fire and police departments," states Horvat. "These people work in areas knowing the challenges they will face and how they could be jeopardizing not only their health but their families' health as well. In thinking about these people, we all need to thank them and do what we can to support the important work they do."
For more information on how to donate supplies to Overlake Hospital, please click here.