Homeroom and Collaboration Continues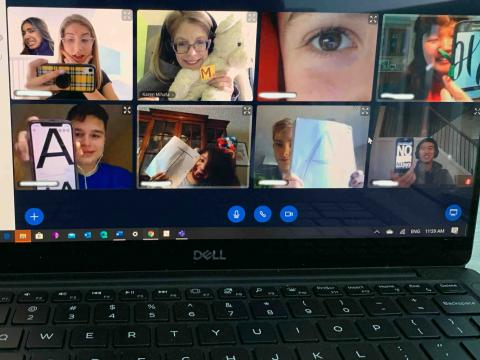 A month ago, Senior Nathan B. was going through the stresses that countless other Class of 2020 students were experiencing - college decisions, academics, extracurriculars (in Nathan's case a major role in Seussical) and friendships were all on his mind. 
Enter Coronavirus.
In a span of just a few days, his senior year was turned upside down. Now through distance learning, he shares his unique perspective. "The two biggest challenges are probably motivation as a second semester senior working at home and teachers trying to create balanced schedules," explains Nathan. "I would recommend more conference time and more time for us to meet with our homeroom. Conferences would be nice because some teachers are only meeting once or twice a week but give us lots of material to learn at home."
A couple days into our distance learning experience, the Teaching and Learning Team forged ahead to come up with a revised schedule that intentionally adds more collaborative times. Its focus strives for a sense of continuity and community.
It kicked off Monday with two hours of student collaboration time and a block for homeroom and advisory. As a break from synchronous learning, these times were meant to bring our students together to discuss assignments and provide that intimate homeroom experience students are used to at Overlake. 
Karen Mihata's 8th grade homeroom held a scavenger hunt online. Once her advisees connected to a video conference, they used the polling feature to list items to locate around the house, sending them scrambling for items like nerf guns, family photos, and washi tape. "I loved having this moment to connect with my advisees online, seeing their faces and hearing their voices," says Mihata.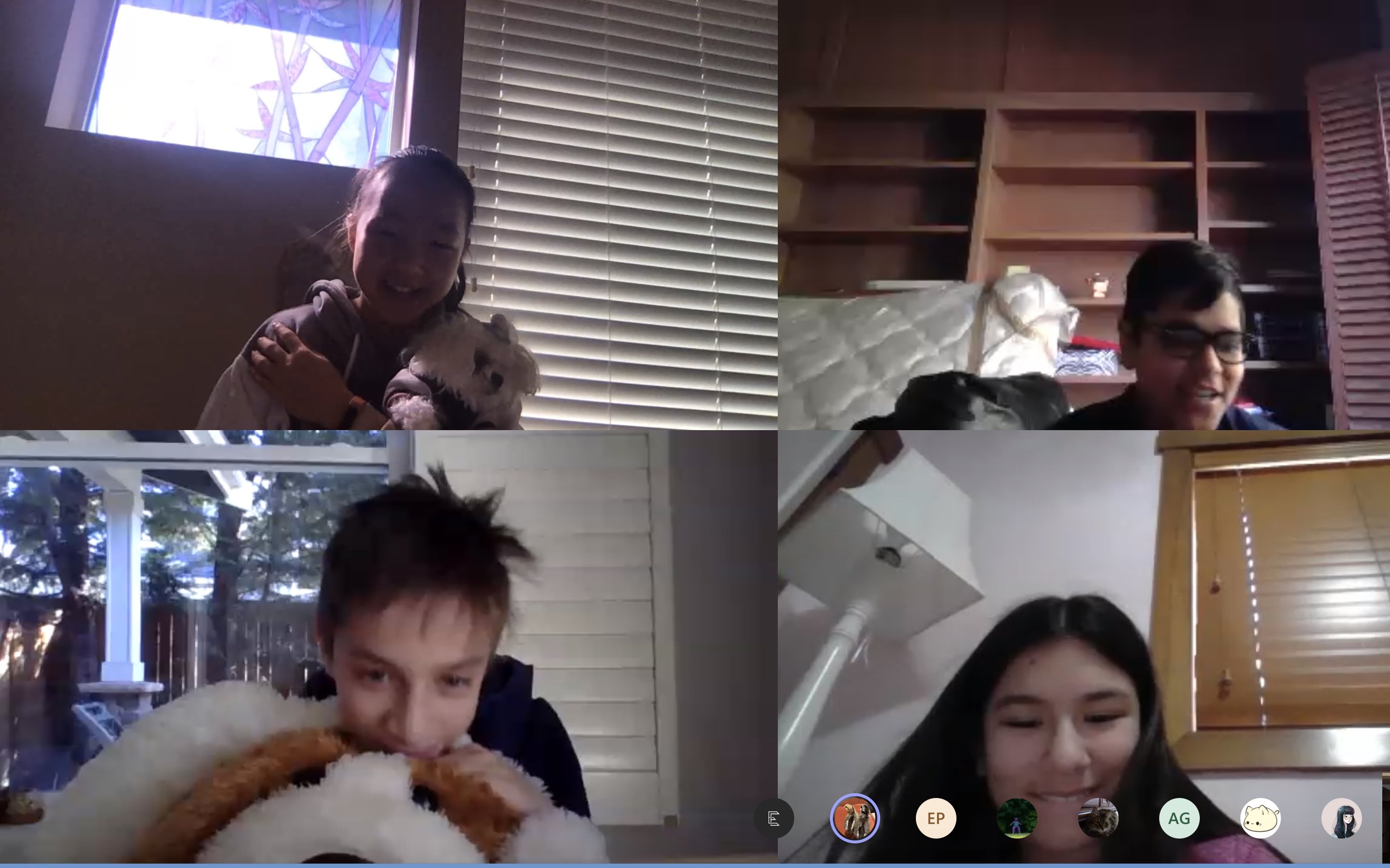 That sense of community goes both ways as teachers and students are able to share how they're facing the challenges of not only distance learning but sheltering in place. In Jennifer Pan's 6th grade homeroom, she encouraged her students to take a break from their devices. "As we're figuring this out, I really recommend that kids just get outside and walk. Even if it's just in the yard," explains Pan who also told her advisory to take advantage of group chats to stay connected. "When we're feeling cramped, isolated, and lonely it's nice to break up the routine." 
When homeroom literally becomes a room in your home, it also provides an opportunity that's unique to distance learning. Kids would pop in and out of screen clutching a pet, ball, stuffed animal, or nibbling on a snack. They also shared tips on how they're getting through this time. They even compared the technology they're using. "You're using a microphone," asked one student of a classmate who he saw for the first time during the block? "You sound really clear!" Many shared how they fill their time by learning skills such as cooking or yoga.
It's an experience like that which provides an opportunity for students to reconnect. As for seniors like Nathan, it's using social media. "I definitely do feel a sense of loss not being on campus, but I also feel like this could bring us together as a grade," says Nathan. "There have been several large group chats made on platforms such as discord and Snapchat that I'm a part of where everyone is talking and making plans, so this is not total social isolation. 
Throughout history and challenging times people have relied on an old proverb - Necessity is the mother of invention. This generation will learn to innovate and develop creative solutions in ways no other generation could have imagined.