Registration for Overlake Summer 2020 is Open!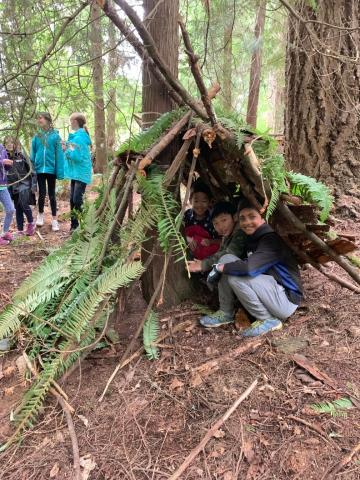 With the cold, rainy weather outside it's hard to imagine summer ever getting here. However, in just five short months, students across the region will be out of school and asking their parents, 'What's there to do?' Overlake has an answer.
"Come spend your summer with us," exclaims Nate Edmunds, Director of Overlake's Summer Program. "For the past five years, Overlake has become a summer sanctuary for students to make new friends, try something new, and just have fun."
Summer 2020 will include the same camp structure as previous years, with one-week camps running from June 15-July 31. Campers can come for half-day or full-day, with new camps starting each Monday.
Each year, Overlake sprinkles in new camps to keep the experiences fresh and exciting. This year it's Gladiator Bootcamp where campers get to make and try obstacle courses, Hack Your Toys where students take old toys and make them new using circuitry, or Jewelry Making where participants make bracelets and necklaces.
"Our teachers use the summer program as a space to innovate," explains Edmunds. "When we started the summer program five years ago, we saw it as an opportunity for teachers to pilot new ideas. We're lucky to have such passionate teachers; I'm excited about what they came up with for Summer 2020."
Of course, summers at Overlake also include some staples, such as Hoop Camp, Engineer Design Challenge, and Mission in the Kitchen. "We have a lot of students who came to our 3rd and 4th grade camps who have been eyeing those over the past two years," explains Edmunds. "We're lucky to have so many of our core summer teachers returning to provide these incredible experiences."
If you want an answer for your child on what to do this summer, check out our offerings. Registration starts today, with early bird and multiple camp discounts available. Go to Overlake.org/summer for all the details.