Bob Bristol Selected for Athletics Hall of Fame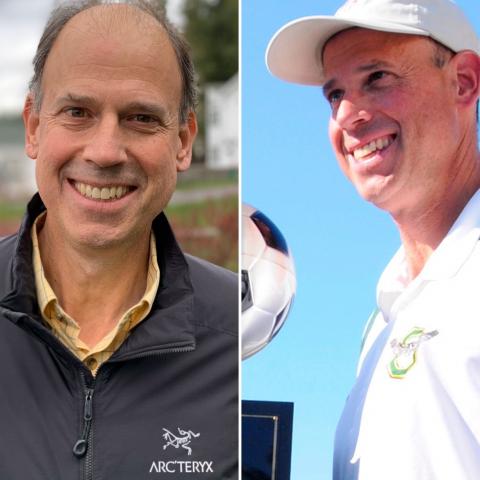 Longtime coach and one time Athletic Director Bob Bristol has been named to the Athletics Hall of Fame. 
Nomination to the Overlake Athletics Hall of Fame is considered by a committee of previous inductees, current coaches, alumni representatives and the Athletic Director  "In sports, we want to build bridges with kids, and that's why we do this," explains Athletic Director John Wiley. "It's not about the wins and losses. It's about teaching character, and Bob was as good as anyone we've ever had at doing so. It's our honor to induct him this year."
Beginning in 1989 as head coach, Bristol began to build a program which won three state championships and has had only one losing season in the past twenty five years. His first championship came in 1993 at a time when Overlake was at a crossroads and changing the mentality about athletics. "Winning a state championship was so unheard of at that time," Bristol grins in recalling that first championship. "Overlake was in a great tumult at that time with the losing of heads of school and other issues. The attitude around athletics was that losing was o.k. As a coach, you understand that it happens, but with talented athletes you go out to play your best. It really changed the conversation around here and brought the community together."
Bristol remains a teacher at Overlake but retired from coaching after his team's state championship season in 2017.
He will officially be inducted at our Golden Owls Awards Night at the end of our school year, and click here to watch some of our interview with our newest inductee.
Congratulations Bob!