Spread some Holiday Cheer with Holiday Helpers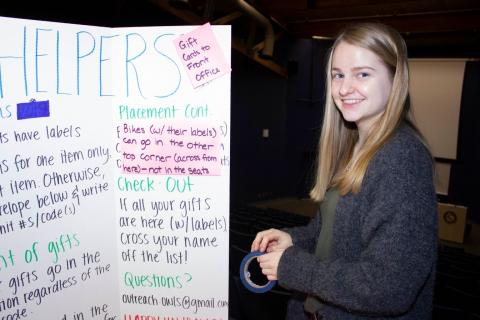 Every year, for the past 16, Overlake's Outreach Club coordinates a program called Holiday Helpers to bring holiday gifts to children living in Avondale Park transitional housing. Groups within the Overlake community--from homerooms to departments, families, and sports teams--are matched with children to provide the gifts on their wish lists. Groups can sponsor anywhere between one child or a whole family, depending on their budget.
For more information on the program, please click on this info link. The Outreach club has a sign-up form, that needs to be completed by Nov. 22. The club is also looking for donations of any video game consoles or games. These items are always in high demand.