Dig for the Cure - Oct 10; Girls Volleyball Takes on Cancer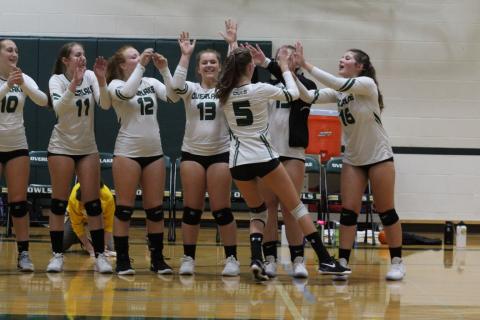 Dig for the Cure at Volleyball on Oct 10: Come join us for a special night in support of National Breast Cancer Awareness Month. The girls volleyball teams will be "pinked out" for their games against South Whidbey in what we hope to be an annual Dig for the Cure event. 
The teams and the parent OAC (Overlake Athletics Club) group will be hosting a silent auction and raffle with the proceeds supporting Cancer Pathways. Cancer Pathways is a Seattle-based organization that has helped several Overlake families over the years with counseling, education, and community support. 
We hope you can join us for the night to cheer on the Owls and support of a good cause. JVC and JV matches start at 4:30 in the Field House and Gym respectively, while Varsity starts at 5:45 in the Gym. 
There is no school on Friday, Oct 11, so it's a great night for the family to come along to show their support.