2019 Grandparents and Special Friends Day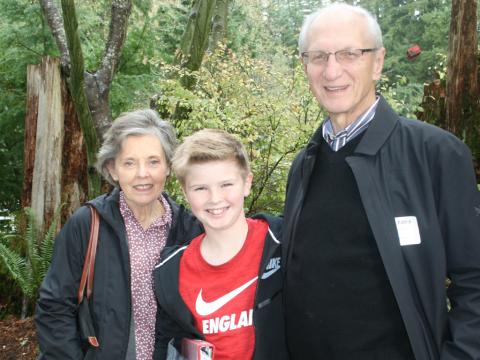 Our 38th Annual Grandparents and Special Friends Day is coming up on Friday, November 8 from 8:15–11:20 am. Thank you to those who have provided contact information for your student(s)' grandparents and special friends so that they may receive an invite.
If you haven't had the opportunity, it is not too late to send us your grandparents and special friends contact information. Please email or call Elizabeth Davis at edavis@overlake.org or 425-868-6191 ext. 657 with the names you would like to invite along with their mailing addresses. We will be sure to include them in our upcoming invitation.
The event promises to be a fun day on campus for guests and their student(s) to enjoy breakfast in the Campus Center, a concert in the Fulton Performing Arts Center, followed by photos, and perhaps most importantly, the opportunity to attend two morning classes together!