Plan Now for Seussical Auditions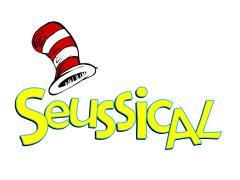 Calling all Overlake actors and singers!
This week Overlake's Theater Department announced that our All-School Musical this spring is Seussical.  
Produced every other year, the All-School musical has roles for up to approximately 50 students, and, with Seussical, it's a production many of our students are familiar with. Seussical The Musical debuted on Broadway in 2000 and was last produced at Overlake in the spring of 2006. It involves a series of several Dr. Seuss stories with real life implications. "The strength of this show is that it's filled with stories of opportunities," says Director Bill Johns. "It's filled with lovely stuff including great songs, characters, humor, and stagecraft. But It's also a story with a powerful message."
Auditions begin on October 10 and Musical Director Erin Gabriel is excited to see it all unfold. "I think what makes Seussical such a great choice as our all school musical is that it really will incorporate all our kids from first-time actors in middle school to Seniors that are Overlake stage veterans. It's a lot more than just Doctor Seuss stories. It's about life," explains Gabriel. 
Rehearsals begin after the winter break, on January 6.  With rehearsals taking place after school, any student can participate as long as they're not in Overlake basketball (schedule conflicts).
Gabriel stresses that being a part of the cast is a big time commitment, and students interested should be looking ahead to their calendars to avoid conflict. However, she adds that it's an unforgettable part of the Overlake experience. "The time commitment is large but rewarding! Even those with little to no experience should consider joining us if interested!"
The Overlake community will have three opportunities to see Seussical over two days on Friday, March 6 and Saturday, March 7, 2020.