Summer Workouts with New Basketball Coach Teron Sutherlin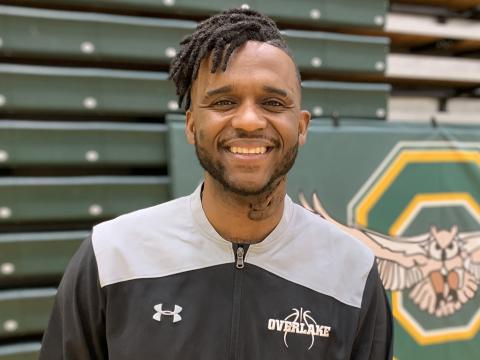 New Varsity Girls' Basketball Coach Teron Sutherlin is wasting no time in getting basketball players ready for next season.
This June he'll be offering nine different sessions for girls interesting in playing varsity basketball for the Owls. "We'll be focusing on the basics like shooting, passing, and rebounding," says Sutherlin. "Getting those skills developed in the summertime allows us to be ready when preseason practices begin."
Sutherlin invites any Overlake student to join the workouts. No experience is necessary, and he makes it clear that attendance isn't required at all the sessions. 
The first three workouts in the afternoon begin on June 11th, 12th and 13th. Then a series of six morning workouts running from 9:30-11:00am begin on June 17 and continue on June 19th, 20th, 24th, 26th, and 27th.
Click here to learn about Coach Sutherlin.