Getting the Most out of Your Summer Workouts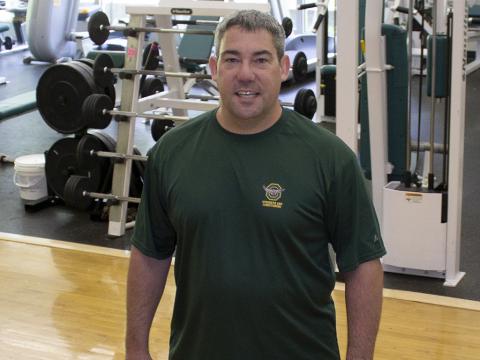 What have you got for us today?
That's the most common question Overlake's Strength and Conditioning Coach Jeremy Whalen gets when students come into the Fitness Center. 
Now that summer is here and the fitness center is closed, Whalen offers our athletes tips when they're off on break.
Before the school year ended, he consulted with dozens of students about summer fitness goals. "June is a time to continue workouts and build that lean muscle, but it's not every day. Two to three times a week will get the job done," says Whalen. "Summer is supposed to be down time, and I want our athletes to step away from the weight room and enjoy the season."
That comes in the form of cross-training, and Whalen says there's no shortage of ideas when kids are off campus. "Use July to go hiking, trail running, ride a mountain bike, or even try a new activity like martial arts. You'll come back in August with a healed body and ready to hit the ground running."
In just his first year, Whalen has seen huge growth in the student athletes utilizing the fitness center and his consultations. "They're not only serious about their physical fitness, but committed to a balanced program in which weight training makes them faster, more agile, and performing at their best," adds Whalen. 
Whalen reopens the fitness center on Monday, August 1 at 9:00 a.m.