Project Week 2019 is in the Books!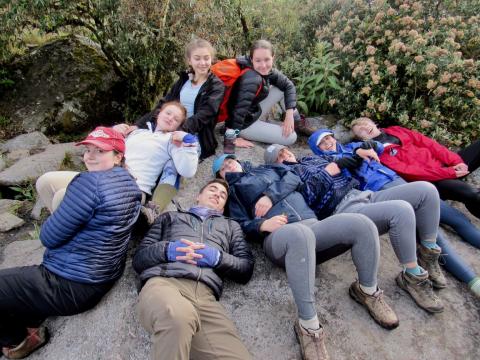 Overlakers had the opportunity to explore interests outside of their normal school day as they traveled to as far away places as Peru and China, or stayed right here on campus. Either way, students had fun as they extended their learning in new areas of interest.
Below is a quick snapshot of some of the projects, including videos, blogs, and Instagram accounts.
View the photo slideshow of many of the projects.
Baseball Team Service: Habitat for Humanity
From swinging hammers to swinging bats, Overlake's baseball team spent the week in Yakima practicing both their construction skills as well as baseball skills. The team joined Habitat for Humanity in helping to build two homes in Granger, which is just south of Yakima. 
"It's kind of nice when the baseball game isn't the biggest thing going on in their day," says Head Coach Mike Davidson. "Watching the older guys step up and lead at the job site and baseball field has been fun to see for me."
The team played three games and completed the week with an undefeated record. More importantly, they learned about the importance of community and helping out others with tools and strength.
Watch a short video of the guys at work.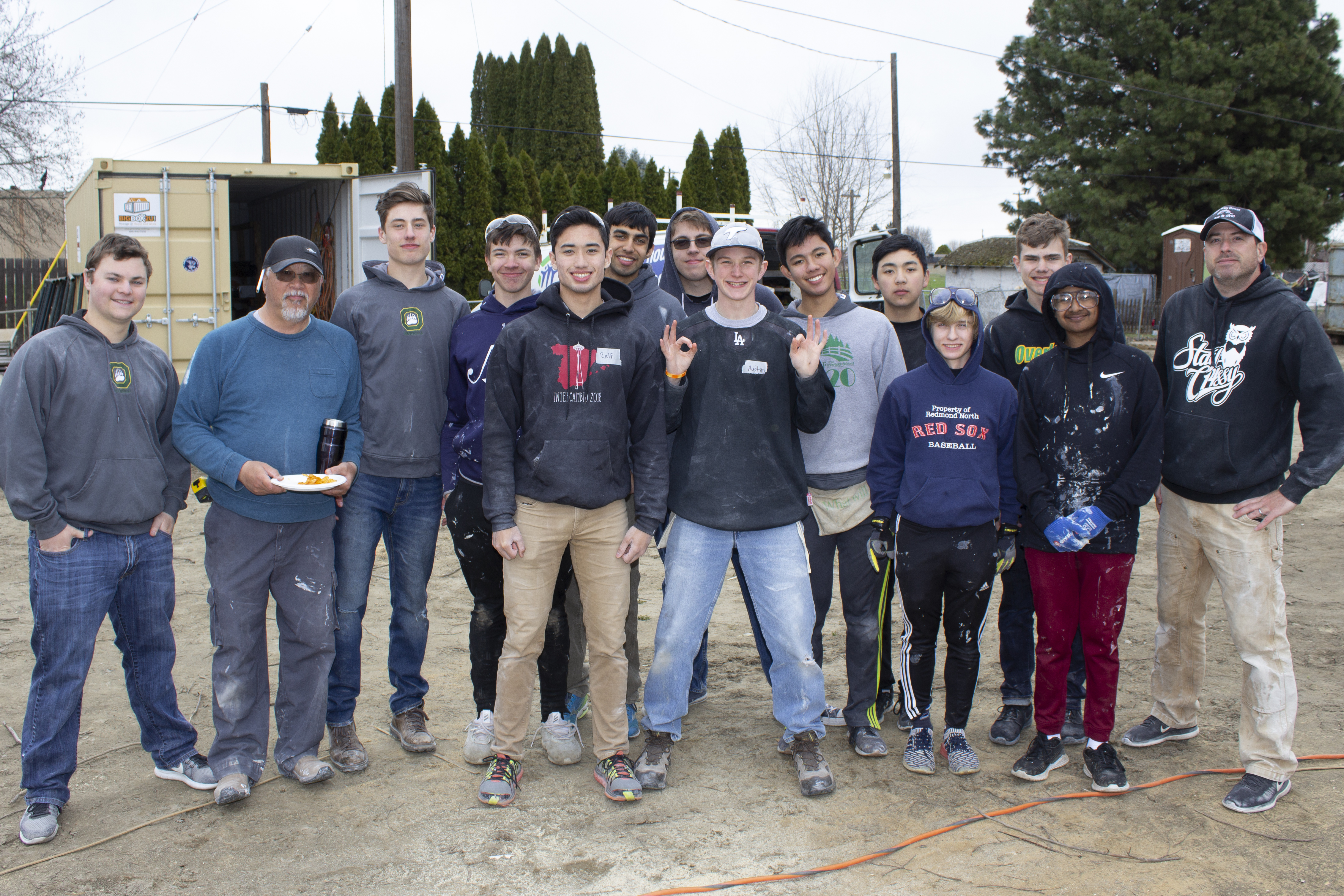 A River Runs Through it: Fly Fishing the Yakima River
From classroom, to turf field, and finally to water...these Project Week students did more than just go fishing. 
The first two days of the experience were spent on making lures and learning to cast. On Wednesday morning, the group hit the road and met up with river guides along the Yakima River outside Ellensburg. They wasted no time unloading their gear and hitting the water. "Every minute we spent on shore is a minute wasted fishing," Gerald Buhaly told the young fishermen. 
The group spent the next two days at a KOA Campground, and enjoyed meals around campfires minus the trout as it was a catch and release fishing trip.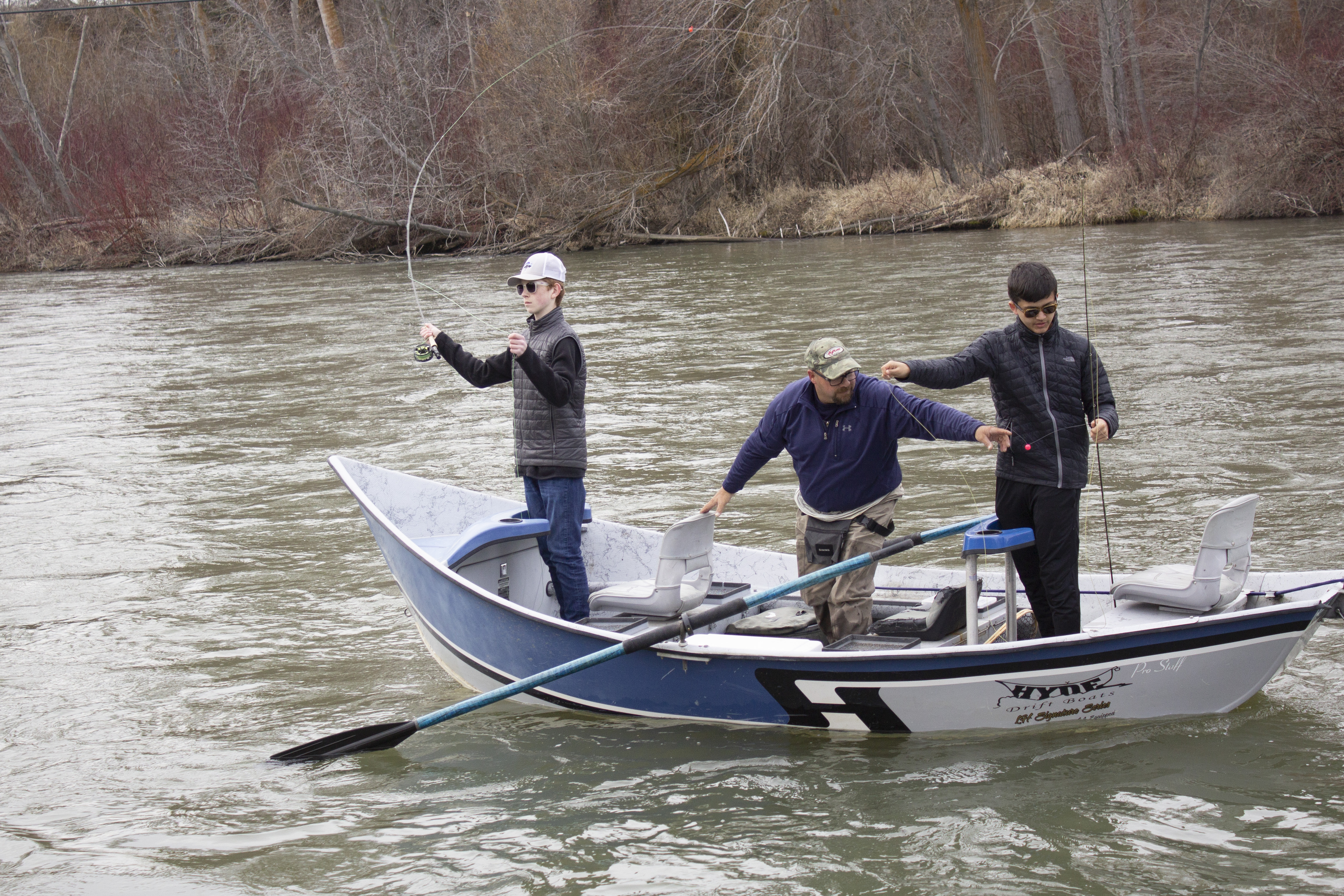 Conscious Couture
Students in this Project Week experience shattered the stereotype that the only fashion coming out of Seattle consists of flannel shirts and wool socks!
"We spent the week learning about fashion and visited some boutiques, vintage stores, and Nordstrom," says Jenni Baldwin who led Conscious Couture. "The girls had a strict budget on each of their fashions. They also got some great advice and tips from a blogger and professional photographer."
The students worked with Nordstrom to put on the fashion show on the final day. After walking the runway, the students got some words of advice from designers.
Get a glimpse of our runway show.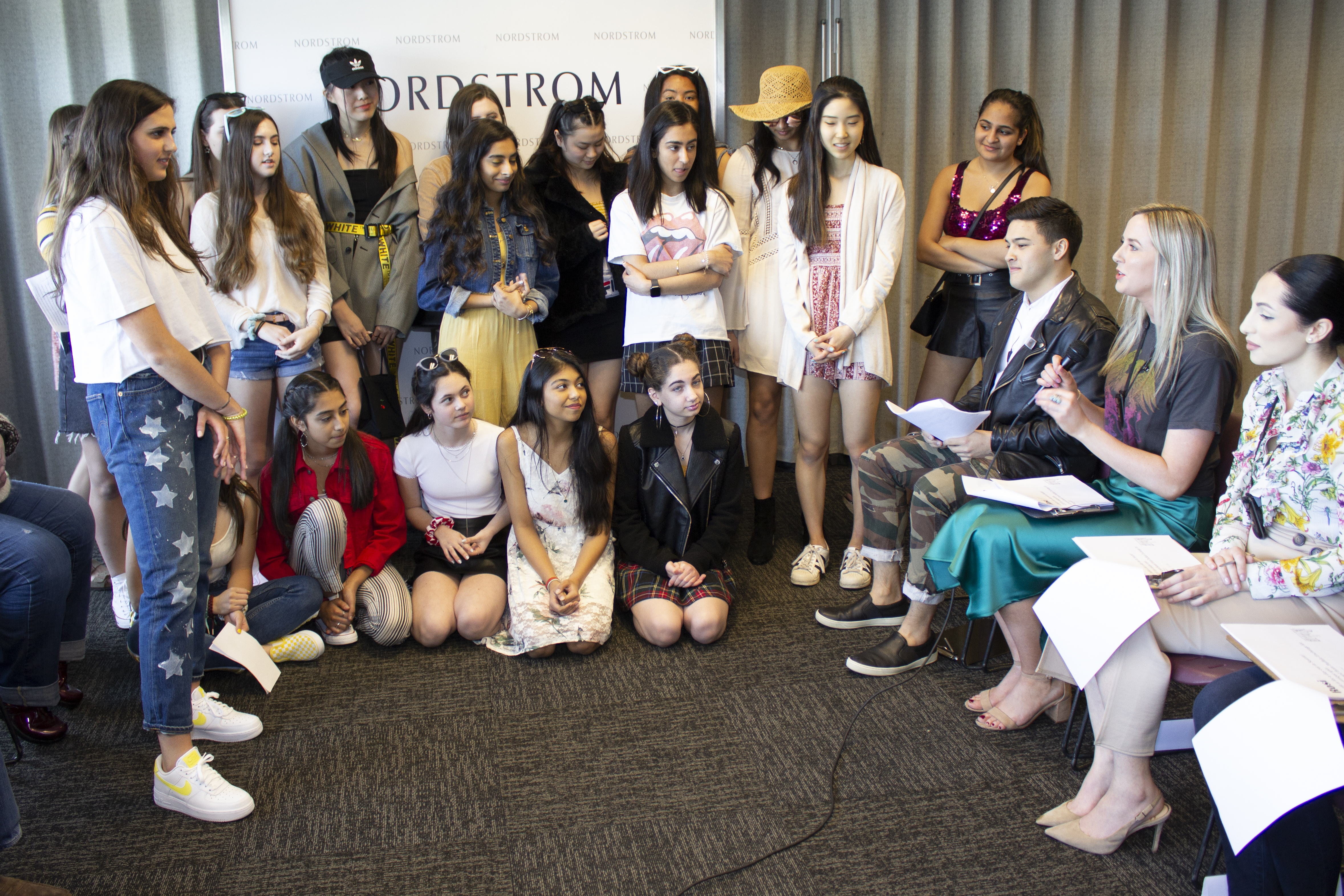 Soap Box Derby
Some Middle Schoolers spent their week on campus either in the Woodshop or racing down the nearby roads in their homemade soap box derby cars. Here's a video of the cars in action.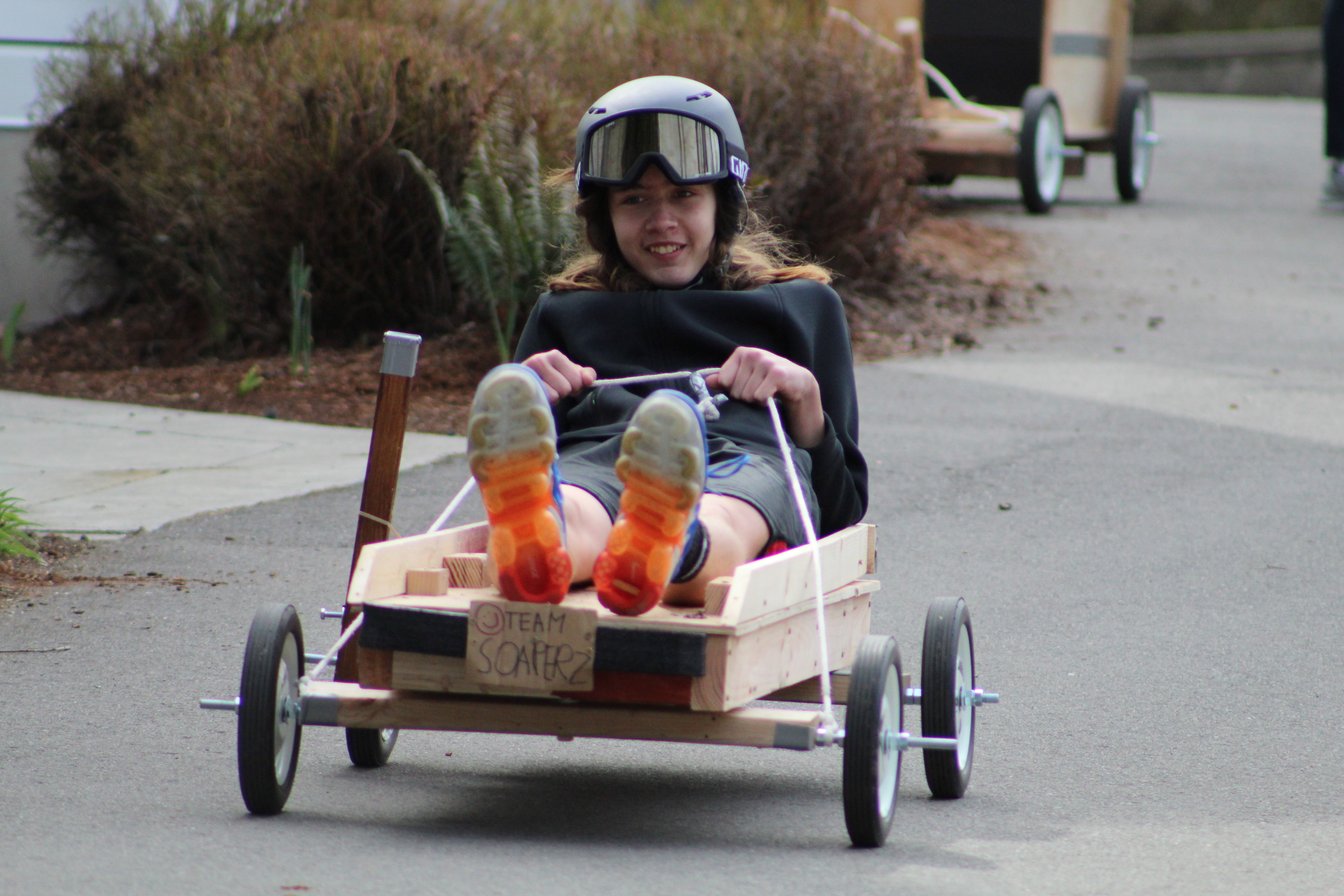 Ancient Field Studies in Italy
Our students studying Latin had the chance to go to Italy and check out the history and culture in person. Read the group's highlights from their blog.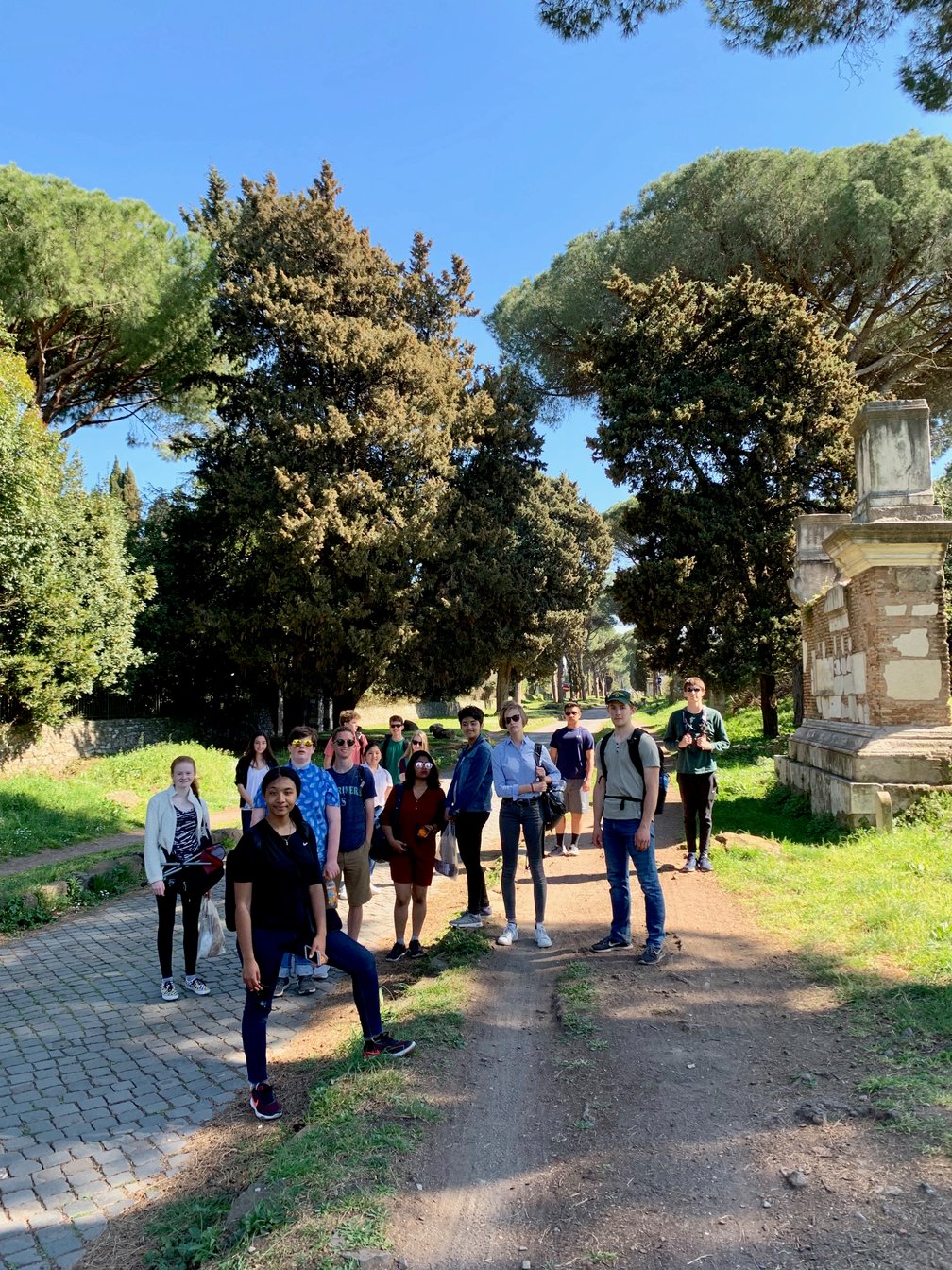 Seattle Through the Artist Lens
A group of Overlakers took cameras in tow and hit the streets of Seattle to capture our hometown in its best light. To see their creations, they've created an Instagram account at @OverlakeSTAL 
Chinese Exchange Program
Below is a short observation written by one of the chaperones on the Chinese Exchange Program trip:
Chinese restaurant in an older Beijing shopping mall.
Two tables packed with hungry Overlake students. Cantonese food, mostly. Enter a big tour group of festively dressed Indian people, following a tour guide with a tattered flag, as groups do in Beijing. They gather at two large round tables  right next to us. Three generations, it would appear. Women in beautiful saris, dupioni silks, golden jewelry and wonderfully varied hairstyles. Men in khakis and sandals with bright down jackets. The two groups were kind of studying each other as we ate, curious. Noting that as different as we appear from each other, and from the local Chinese people, we have in common that we have traveled a great distance to be here. 
Then, all at once they stood up and began singing Happy Birthday, with great gusto and volume, to one of the older men. He had a fabulous ornate moustache and was smiling and wearing a paper crown. To my surprise, our group of students joined in spontaneously, pausing only at his name, clapping and cheering along at the end. The celebrants were pleasantly surprised. We had bridged a gap.
I have never felt so proud of our kids.
There were smiles and mutual thumbs up. After a few minutes they brought generous portions of their cake over to our tables to share. Some of the younger members of their party came over to shyly say hello. Our students devoured the cakes with evident pleasure.
I asked one of the men where they were from. In a deeply accented English he replied, "Malaysia, very close to Singapore." Part of the Indian diaspora. We shook hands and got up to leave for our hotel, waving and smiling, having made some new friends.
Christian Fulghum ('77
)
Director of Alumni Engagement & Major Gift Officer