Overlake's Basketball All-League Selections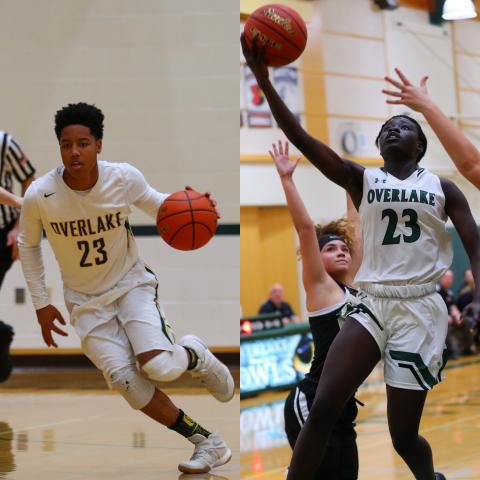 It's playoff season for Owls' basketball teams as the boys and girls teams play in Bi-District tournaments this weekend. 
Because of last week's blizzard conditions, the Emerald City League tournament was cancelled. However, that didn't stop the league from naming its all-league selections.
Once again, Overlake had lots of representation on the list.
On the boy's side where the team finished league play with a 10-2 record, Senior Guard Trey R. was named to the first team. Sophomore Forward Allen N. was named to the second team.
The girls finished on top of the Emerald City League standings with an undefeated 14-0 record. With no seniors on this year's squad, the Owls had three players named to All League. Kaku C. ('21) was named to the first team and honored as League MVP. Center Eliza F. ('20) was also named to the first team. It as a family affair, as Kaku's sister Meri C. ('22) received second team honors as a guard. 
Congratulations to all our players and thanks for all your contributions to Owls' basketball!