Renew and Recharge During Mental Health Week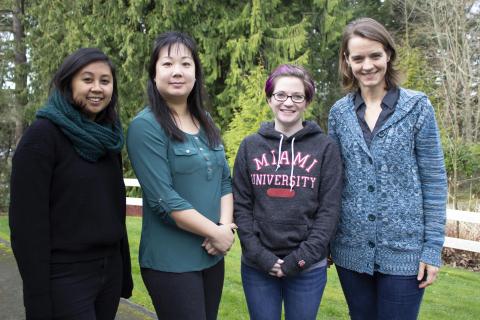 What does dodgeball have to do with mental health?
If you're an Overlake Upper School student, the popular elementary school game is an excellent way to combat stress. Dodgeball, along with several other options, are available to all Upper School students during our first ever Mental Health Week from February 4-8.
"We have more students who have been trained and know about mental health, and that's created a will in the school to do more by students for students," says Student Support Director Susan Essex.
She worked with Overlake's Forefront student club and ASB to create experiences for Upper School students that help ease stress and anxiety as well as provide a recharge at a time of year when lots of us are in the middle of winter "blahs". Throughout the day, and especially during Upper School lunch, students will be able to choose from a variety of activities that include games, meditation, exercise, creating art, and even taking a nap in a designated quiet space. 
While all of the activities are optional, next Wednesday's student parliament will include all Upper Schoolers in their choice of workshop or activity. Students can choose to attend discussions on such pressing teen issues as body positivity and self-compassion or take part in a nature walk around campus. "It's fun when you realize what in life is important, and we wanted to offer wide options because we want everyone to get a piece of the pie of positive mental health," adds Essex. "These activities are some of the more day to day tips that they can do at home or school."
Parents can play an important role in next week's activities. Essex encourages grownups to ask their children what activities they participated in each day, did they have a positive impact, and what other options would they like to see in the future.
Overlake's Forefront Suicide Prevention Taskforce, made up of faculty, administrators, and parents worked closely with Student Support and student groups to make next week's calendar a reality.  "The genesis of ideas and keeping the focus on others comes from the students' voice, so by listening to what's important to them, I tried to create breakout sessions and activities with them in mind," says Essex.  "Everyone has a stake in this and helped to build it. It's all of us caring about all of us."
Click here for a guide of next week's activities.