MS Basketball Players Travel to Seaside, OR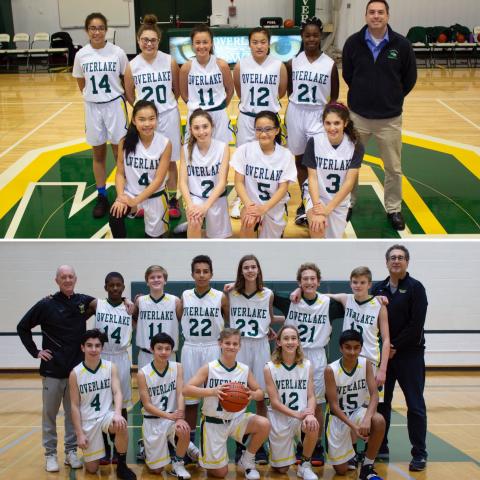 The forecast calls for sunny skies and warm temps making Seaside, Oregon an idyllic weekend getaway.
Instead of taking in the beach, the top divisions of our Boys' and Girls' Owl Middle School Basketball teams will be taking part in a two-day tournament in picturesque Seaside. "We have a great time every time we do down there," says John Wiley who leads the boys team. "The competition is really strong, we've competed really well, and I can tell you that we're expecting great results with this crew."
His team is 10-1 this season and relies on a solid group of 8th grade players including Jake S. ('23). "We've all been playing our roles really well this season," says Jake. "No one gets tired and we've got similar skill levels. I'm really looking forward to the bus ride, and it's super fun to stay in the hotel with each other."
On the girls side, Mike Davidson leads a team that is focused on improving with each game. With a tournament that guarantees four games, he looks forward to the experience that his players will get playing new competition far from the Overlake campus. "It's an experience that is usually reserved for high school athletes and is a nice perk for our players," says Davidson who is taking his fourth team to Seaside as head coach of the girls. "It's all about making relationships, and kids remember these experiences as teammates and, more importantly, as friends."
For Libby L. ('24) playing basketball is second to hanging out with her team. "I'm looking forward to bonding with my teammates and spending more time out of school with my friends," says the 7th grader. "Four games in two days is kind of scary, but we're going to treat each game just like any other game."
The teams depart Friday afternoon for the five hour bus ride, and we wish all our players the best of luck. Make Overlake proud, Go Owls!