Letter from Matt - End of 2018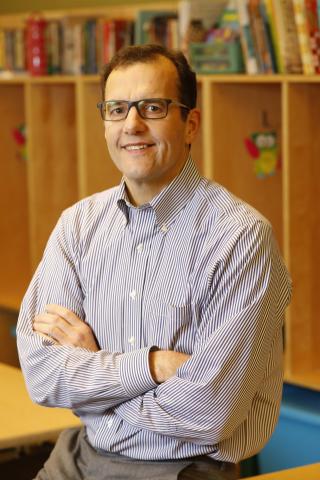 Dear Overlake Community,
Here we are at the end of 2018. Only 25,920 minutes until we turn the page on this year and welcome in 2019! It seems like a significant amount of time when you look at the number of minutes, but as I write this the clock has completed another full revolution, so now there are only 25,919 minutes!
My hope for you and your family is that you spend all this glorious time enjoying one another's company. Turn off the electronics, and I mean all of them – cell phones, computers, gaming systems, and those quaint TVs. Instead pull out a game – maybe Monopoly, Sorry or Settlers of Catan or start a 1000-piece puzzle. Engage in an activity that will provide opportunities to talk, laugh, and maybe create some lasting memories. I can assure you that lasting memories are not created by engaging with a cell phone.
Growing up in a large family of six children, this time of the year was particularly special for me and I have many fond memories of being with my family. For us, given the size of our family, this time of the year was not about presents rather it was about being together, having fun, and eating great food. The fun part usually included working on something together. These included cooking, playing games, or having friends over, some of whom had even larger families than ours. These events are what I think back to and recognize how important they were to building a deep sense of connection with my family.
So, with over 25,000 plus minutes to go before we welcome in 2019, my hope for all of the Overlake community is that you take time to unwind, unplug, and spend time with one another.
Happy Holidays,
Matt