JSA Prepares for Fall State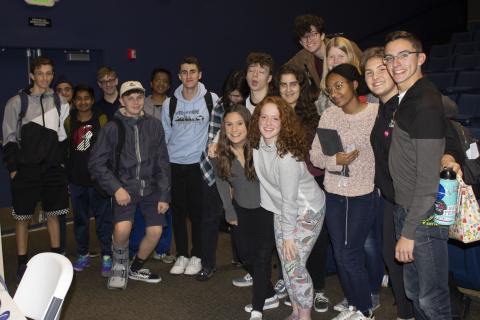 At a time in our country when the divisiveness of politics seems insurmountable, there's hope in our future. Junior State of America (JSA) aims to repair the divide. With Fall State Conventions throughout the nation, Overlake's JSA members will attend the Pacific Northwest event in Seattle this weekend. 
While elected leaders demonstrate an unwillingness to compromise, JSA delegates will come together, across ideological differences, to discuss a variety of issues facing our nation. "What makes Fall State so exciting is our examination of current questions in a new light," says Overlake JSA Chapter President Sam K. ('19). "It's great because you're getting the opinions of people from Portland, Spokane, and across the state. There will be Seattle City Council members speaking, as well as active duty military, and then there's the unique perspective with each of the 400-students attending."
Last year, Overlake's JSA won the Pacific Northwest's Chapter of the Year, and this year its popularity continues with many new underclassmen joining the organization. Leading up to Fall State, Sam has been helping newer delegates know what to expect. "It's easy to get wrapped up in one way of thinking, and JSA strives to put people in uncomfortable positions in arguing positions that are uncommon to them," adds Sam. "Especially now, I think people are hungry for that because that's how we bring people together, not only as an Overlake community, but as a nation."
With open mindedness and practical solutions, JSA's Fall State's Building Bridges: The Road to Compromise tackles today's issues with tomorrow's leaders.
Click here to see our JSA students preparing for debate.