David Bigelow Named Boys' Basketball Coach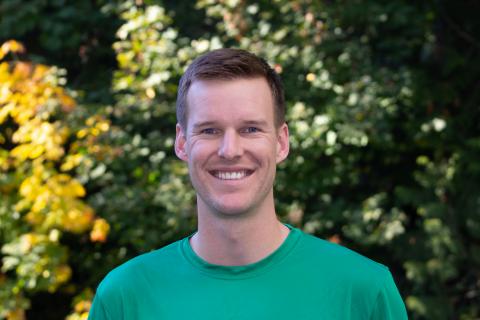 The biggest challenge for new Varsity Boys' Basketball Coach David Bigelow may not even be on the court. It will most likely be from the congested afternoon commute from his Mercer Island office to the Overlake gym.  
Bigelow takes over a program that has seen tremendous success under Justin Prohn. In his eight years as head coach, Prohn has sent several of his teams into postseason play including the State Tournament. "Basketball has been a part of my life for 35-years," says Prohn. "It's provided me with so many great opportunities. I'm not sure what might be next, but I felt that this was the right time to pass on the torch and leave the program in great shape."
Bigelow appreciates Prohn's mentorship and support. "Justin and I have a great relationship, and when he called me with the news he encouraged me to stay with it," said Bigelow. "I really didn't believe it until John (Wiley) announced it."
Bigelow now leads a team that is very familiar. As an assistant coach for the past three years, he's helped develop the majority of players on the roster. "We lost a lot of great seniors last season, but luckily for me, the players filling their space have lots of experience," says Bigelow. "My first year coaching I thought, 'Oh no, what are we going to do? We lost all these players to graduation.' You quickly realize the amount of growth the younger players make in just one season. Physically they get bigger and skill-wise they get better."
The focus for Bigelow now turns to assistants. Since he's moved up the coaching ladder, he's searching for his team of assistant coaches.
The team returns several seniors and underclassmen who have lots of playing experience. As for his outlook on this year's squad, he's very excited about his team and especially their conditioning. "It would be silly to try and reinvent the wheel with this team. We're going to continue to play the same style of basketball with a lot of running and speed," explains Bigelow of his game plan. "I'm certainly going to put my stamp on it. Every year is different, and you develop the team with the personnel you have."
The team begins practices next month and the first game is at home with tipoff on November 27 against Vashon. Make plans now to join us and fill the gym with Owls fans.