ECG Screening in the Gym on October 19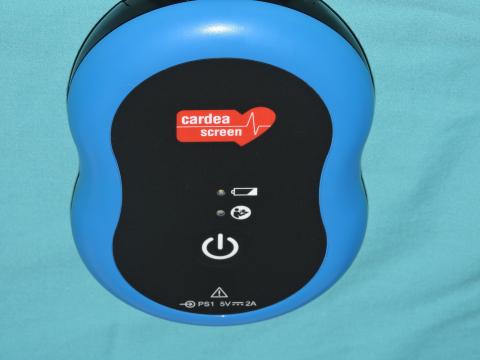 It is with great excitement that we share with you our partnership with the UW Medicine Center for Sports Cardiology, and Dr. Jonathan Drezner, director of sports cardiology at the UW.
With this partnership we have begun baseline Electrocardiogram (ECG) screening for our Overlake students. ECG is a non-invasive/quick assessment of the electrical function of the heart. ECG has the capability to detect heart conditions that could lead to Sudden Cardiac Arrest (SCA). Many youth with heart conditions have no signs or symptoms until they experience a Cardiac Arrest. SCA is the leading cause of youth death in athletics participation. One child every three days suffers a Cardiac Arrest in the United States. "We advocate getting tested every two years," says Athletic Trainer Kim Stevens. "Someone can have a normal cardiac screening at age 16 and develop a life threatening condition in that time."
We conducted an initial screening in August with great success and will now be offering another screening opportunity on October 19th (Comments Day) from 8:00am-12:00pm.  Students ages 12 and older are eligible for screening. "Usually, changes in cardiac conditions occur in puberty so that's why we want to start testing at age 12," explains Stevens. "If we can prevent even one tragedy then it's all worth it. We hope that these tests help not only at their time at Overlake but for a lifetime."
To register please complete a short heart- health survey at the following link ECG Heart Health Survey  by 5:00pm on October 18th.  Cost for the screening is $25 and will be billed to student accounts.
If you have any questions or would like additional information please reach out to Kim Stevens kstevens@overlake.org (425) 868-6191 x625