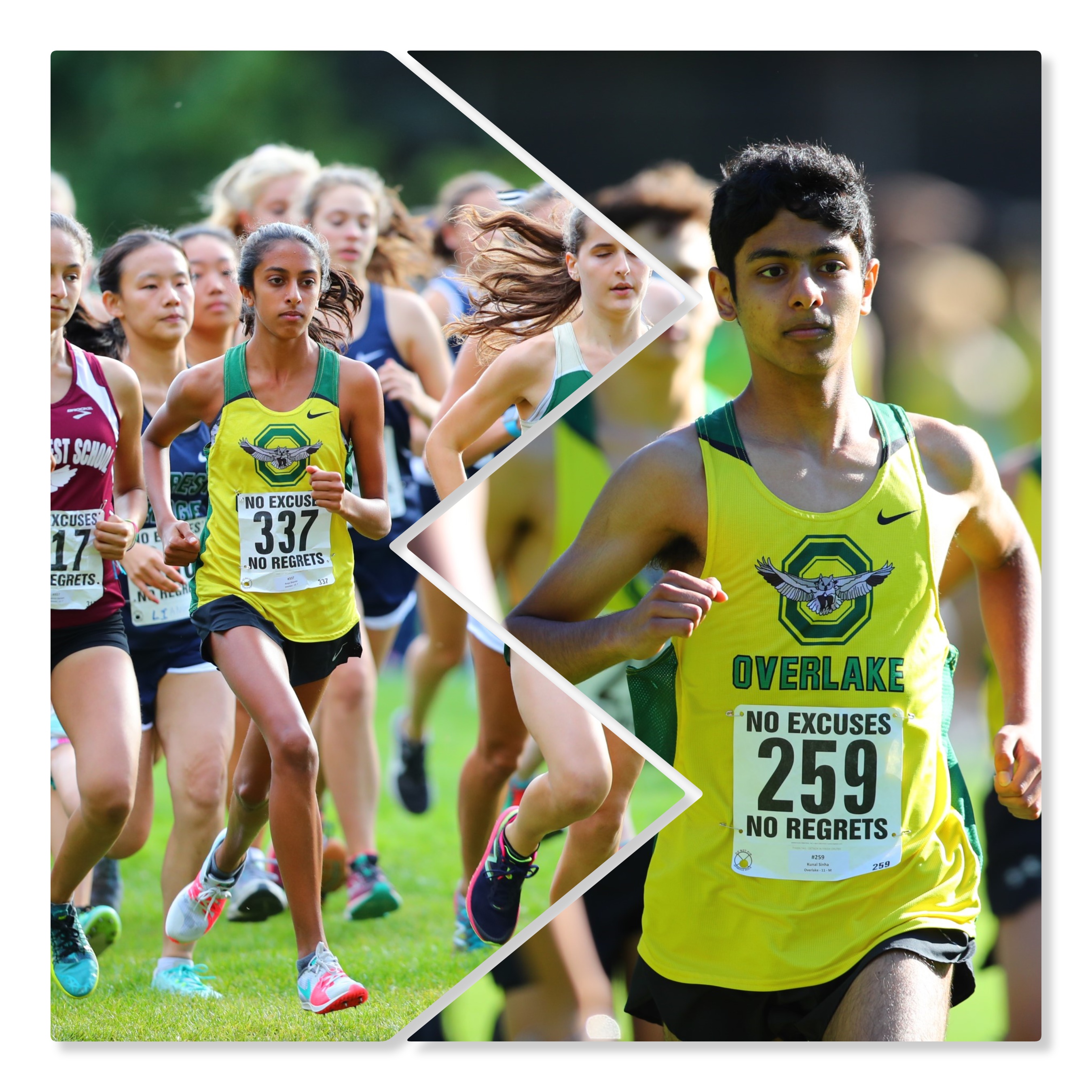 Welcome to the 2019 season of Cross Country.
Medical: You must have a completed Medical Form and Master Information Form on file before you are able to participate in any Overlake sport.
Season: The Cross Country team will practice Monday-Friday 3:30-5:30.
Attendance: Our program is built around our student-athletes' commitment to their teams. All athletes are expected to attend all practices and meets. It is important to know that out-of-school activities (music lessons, tutor sessions, religion classes, club sport practices, etc.) are not excusable. Academic responsibilities such as homework are expected of each athlete and therefore are not a reason to miss athletics.
For Information from Athletic.net on the roster, meet schedule and results please click here.
US Cross Country Game Schedule
| Date | Start | Event Name | Location |
| --- | --- | --- | --- |
| 09/17/19 | 4:25pm | US Cross Country @ Lower Woodland | Woodland Park |
| 09/24/19 | 4:25pm | US Cross Country @ Magnuson Park | Magnuson Park |
| 09/28/19 | TBD | CANCELLED: US Cross Country @ Bellevue Invite (Lak | Lake Sammamish St. Park |
| 10/05/19 | TBD | US Cross Country @ Sunfair Invitational (Franklin Park, Yakima) | Franklin Park |
| 10/12/19 | TBD | US Cross Country @ Hole In The Wall Invite (Lakewood HS) | Lakewood HS |
| 10/17/19 | 4:25pm | US Cross Country @ Lake Sammamish | Lake Sammamish St. Park |
| 10/25/19 | 3:30pm | US Cross Country @ ECL Championships (Lincoln Park) (Sr Night) | Lincoln Park Seattle |
| 11/02/19 | TBD | US Cross Country @ Bi-Districts (South Whidbey) | South Whidbey High School |
| 11/09/19 | TBD | US Cross Country @ State Championship (Sun Willows GC Pasco) | Sun Willows Golf Course |
Athletics Resources
FORMS
EXTERNAL