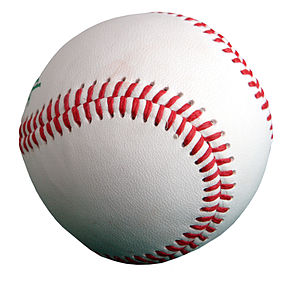 Welcome to Baseball 2019! The first month of the season was a filled with hitting, throwing, catching, and most importantly, teamwork. A group of players traveled to Eastern Washington and helped build housing while getting a few games in.
The upcoming weeks see plenty of action as both squads have full schedules. Come out and catch a game at Marymoor Park (our Home field) or at one of our away events.
Have a great season everyone!
US Baseball Boys Varsity Game Schedule
| Date | Start | Event Name | Location |
| --- | --- | --- | --- |
| 03/12/19 | 5:30pm | Baseball Varsity Boys @ Bellevue Christian (MM#2) | Marymoor Park |
| 03/15/19 | 3:30pm | Baseball Varsity Boys vs. Granite Falls (MM2) | Marymoor Park |
| 03/16/19 | 1:00pm | Baseball Varsity Boys @ Coupeville | Coupeville High School |
| 03/18/19 | 3:30pm | Baseball Varsity Boys vs. Sultan HS (MM#1) | Marymoor Park |
| 03/20/19 | 6:00pm | Baseball Varsity Boys @ Kings (Shorewood HS) | Shorewood High School |
| 03/26/19 | 4:00pm | Baseball Varsity Boys @ Riverside Christian | Riverside Christian HS |
| 03/27/19 | 4:00pm | Baseball Varsity Boys @ Riverside Christian | Riverside Christian HS |
| 03/28/19 | 3:00pm | Baseball Varsity Boys @ Wahluke | Wahluke High School |
| 04/09/19 | 3:30pm | Baseball Varsity Boys vs. Vashon (MM1) | Marymoor Park |
| 04/10/19 | 4:00pm | POSTPONED: Baseball Varsity Boys @ Charles Wright | Charles Wright Academy |
| 04/12/19 | 3:30pm | Baseball Varsity Boys vs. Bellevue Christian (MM2) | Marymoor Park |
| 04/15/19 | 3:30pm | Baseball Varsity Boys vs. Cedar Park Chr. (MM1) | Marymoor Park |
| 04/17/19 | 4:00pm | Baseball Varsity Boys @ South Whidbey | South Whidbey High School |
| 04/20/19 | 2:00pm | Baseball Varsity Boys @ Cascade HS | Cascade High School |
| 04/20/19 | 12:00pm | Baseball Varsity Boys @ Cascade HS | Cascade High School |
| 04/24/19 | 3:30pm | Baseball Varsity Boys vs. University Prep (MM1) (Senior Night) | Marymoor Park |
| 04/25/19 | 7:00pm | Baseball Varsity Boys @ University Prep (Shorecrest HS) | Shorecrest High School |
| 04/29/19 | 7:00pm | Baseball Varsity Boys @ University Prep (Shorecrest) | Shorecrest High School |
| 05/01/19 | TBD | Baseball Varsity @ NW Conference #3 | TBD (Off Campus) |
| 05/04/19 | TBD | Baseball Varsity @ Bi-District Tournament | TBD (Off Campus) |
| 05/11/19 | TBD | Baseball Varsity @ Bi-District Tournament | TBD (Off Campus) |
| 05/18/19 | TBD | Baseball Varsity @ State Regionals | TBD (Off Campus) |
| 05/24/19 | TBD | Baseball Varsity @ WIAA State Final Four | County Stadium--Yakima |
| 05/25/19 | TBD | Baseball Varsity @ WIAA State Final Four | County Stadium--Yakima |
US Baseball Boys JV Game Schedule
| Date | Start | Event Name | Location |
| --- | --- | --- | --- |
| 03/14/19 | 4:00pm | Baseball JV Boys @ Granite Falls | Granite Falls High School |
| 03/21/19 | 4:00pm | Baseball JV vs. Cedar Park (MMBB#2) | Marymoor Park |
| 04/09/19 | 3:30pm | Baseball JV Boys vs. Vashon (MM2) | Marymoor Park |
| 04/10/19 | 4:00pm | Baseball JV Boys vs. Bellevue Christian (MM1) | Marymoor Park |
| 04/15/19 | 3:30pm | Baseball JV Boys vs. Cedar Park Chr. (MM2) | Marymoor Park |
| 04/16/19 | 4:00pm | Baseball JV Boys vs. Granite Falls (MM2) | Marymoor Park |
| 04/18/19 | 4:00pm | Baseball JV Boys @ Vashon | Vashon High School |
| 04/20/19 | 3:30pm | Baseball JV Boys @ Bellevue Christian (MM#1) | Marymoor Park |
| 04/20/19 | 5:30pm | Baseball JV Boys @ Bellevue Christian (MM#1) | Marymoor Park |
| 04/24/19 | 3:30pm | Baseball JV Boys vs. Cedar Park Chr. (MM2) | Marymoor Park |
| 04/27/19 | 2:00pm | Baseball JV Boys vs. Montesano (MM#1) | Marymoor Park |
| 04/27/19 | 4:00pm | Baseball JV Boys vs. Montesano (MM1) | Marymoor Park |
| 04/30/19 | 4:00pm | Baseball JV Boys vs. Vashon (MM#2) | Marymoor Park |
Athletics Resources
FORMS
EXTERNAL