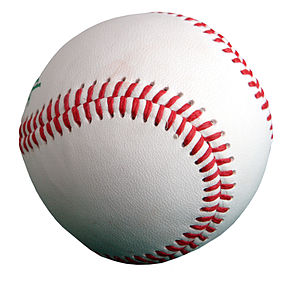 Welcome to Baseball 2019! Mike Davidson returns to helm the Overlake/Bear Creek Growls, with Alex Gallant back to coach the JV squad
Turnouts begin February 25th at 3:45 at Marymoor Park. This will be the location for all practices and Home games.
If you have been to the interest meetings or signed up at the beginning of the year, watch for an email with information about the season. There still room to join if you've been thinking about trying this classic sport - just drop Coach Davidson  an email and he'll make sure to send you the info you need.
Have a great season everyone!
US Baseball Boys Varsity Game Schedule
| Date | Start | Event Name | Location |
| --- | --- | --- | --- |
| 03/12/19 | 4:00pm | Baseball Varsity Boys @ Bellevue Christian | Bellevue Christian |
| 03/15/19 | 3:30pm | Baseball Varsity Boys vs. Granite Falls (MM2) | Marymoor Park |
| 03/16/19 | 1:00pm | Baseball Varsity Boys @ Coupeville | Coupeville High School |
| 03/18/19 | 3:30pm | Baseball Varsity Boys vs. Sultan HS (MM#1) | Marymoor Park |
| 03/20/19 | 6:00pm | Baseball Varsity Boys @ Kings | Kings High School |
| 03/26/19 | 4:00pm | Baseball Varsity Boys @ Riverside Christian | Riverside Christian HS |
| 03/27/19 | 4:00pm | Baseball Varsity Boys @ Riverside Christian | Riverside Christian HS |
| 03/28/19 | 4:00pm | Baseball Varsity Boys @ Wahluke | Wahluke High School |
| 04/09/19 | 3:30pm | Baseball Varsity Boys vs. Vashon (MM1) | Marymoor Park |
| 04/10/19 | 4:00pm | Baseball Varsity Boys @ Charles Wright | Charles Wright Academy |
| 04/12/19 | 3:30pm | Baseball Varsity Boys vs. Bellevue Christian (MM2) | Marymoor Park |
| 04/15/19 | 3:30pm | Baseball Varsity Boys vs. Cedar Park Chr. (MM1) | Marymoor Park |
| 04/17/19 | 3:30pm | Baseball Varsity Boys @ South Whidbey | South Whidbey High School |
| 04/20/19 | 2:00pm | Baseball Varsity Boys @ Cascade HS | Cascade High School |
| 04/20/19 | 12:00pm | Baseball Varsity Boys @ Cascade HS | Cascade High School |
| 04/24/19 | 3:30pm | Baseball Varsity Boys vs. University Prep (MM1) | Marymoor Park |
| 04/25/19 | 7:00pm | Baseball Varsity Boys @ University Prep (Shorecrest HS) | Shorecrest High School |
| 04/29/19 | 7:00pm | Baseball Varsity Boys @ University Prep (Shorecrest) | Shorecrest High School |
| 05/01/19 | 12:23pm | Baseball Varsity @ Bi-District Tournament | TBD (Off Campus) |
| 05/04/19 | 12:23pm | Baseball Varsity @ Bi-District Tournament | TBD (Off Campus) |
| 05/11/19 | 12:23pm | Baseball Varsity @ Bi-District Tournament | TBD (Off Campus) |
| 05/24/19 | 12:23pm | Baseball Varsity @ WIAA State Final Four | County Stadium--Yakima |
| 05/25/19 | 12:23pm | Baseball Varsity @ WIAA State Final Four | County Stadium--Yakima |
US Baseball Boys JV Game Schedule
| Date | Start | Event Name | Location |
| --- | --- | --- | --- |
| 03/21/19 | 4:00pm | Baseball JV vs. Cedar Park (MMBB#2) | Marymoor Park |
| 04/09/19 | 3:30pm | Baseball JV Boys vs. Vashon (MM2) | Marymoor Park |
| 04/15/19 | 3:30pm | Baseball JV Boys vs. Cedar Park Chr. (MM2) | Marymoor Park |
| 04/24/19 | 3:30pm | Baseball JV Boys vs. Cedar Park Chr. (MM2) | Marymoor Park |
Athletics Resources
FORMS
EXTERNAL