April 21 Update
Due to COVID-19, Summer Link 2020 is canceled. Given the challenges surrounding current school closures and uncertainties surrounding summer school, we have decided to postpone launching Summer Link until 2021.
Due to COVID-19, there were changes to this year's Summer Program. In these uncertain times, we're not sure what next year will look like, but we can say Summer Program 2020 was a resounding success in the face of adversity, running 14 Virtual Camps + Kits for over 80 students. If you're interested in Summer Program 2021, feel free to check out the posted camp descriptions from last year. We will update with more information in January of 2021.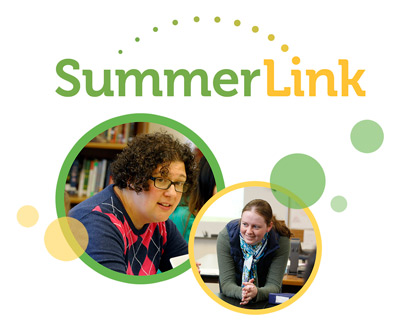 In order to apply to Summer Link, students must be current 5th graders who will enter 6th grade in the 2021-22 school year. Applicants can apply to Summer Link starting on March 1, 2021. Applications will be reviewed on a rolling basis.
If families have questions about or need support with the application process, please contact the Application Manager, Karen Zaidberg.
Application Components
There are three components to the Summer Link application:
Application

The application asks for basic family information and includes two written responses, one for the student to complete and one for the parent/guardian to complete. The application can be submitted online or on paper.

Teacher Recommendation

Print the teacher recommendation form and give it to a current teacher to complete. The instructions for the teacher are provided on the form.

Records Request Form

Print the records request form, sign it, and give it to the student's current school. This form allows the current school to send the student's transcript to Summer Link.
Please send all application materials to:
The Overlake School
Summer Link Program
20301 NE 108th St.
Redmond, WA 98053