Overlake Announces Upgrade to New School Information System Called Veracross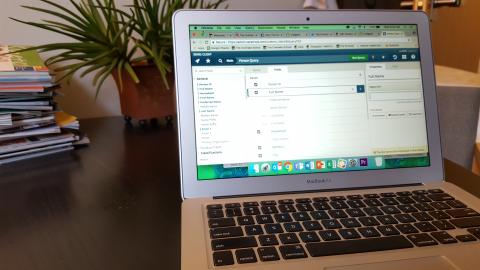 We are happy to announce that starting in the 2018-19 school year, Overlake will be changing our primary school information system to a new platform called Veracross. This software will offer new and vastly improved functionality to access all things related to your student's Overlake experience – from report cards to academic schedules to sports practices and more.
"In today's world we expect a lot from our technology – we should be able to access personalized information at anytime, anywhere," explains Jay Heath, Director of Technology at Overlake. "Following a year of thoughtful research and due diligence, we are proud to bring this state-of-the-art platform to our community. We will be launching to staff in May 2018, and to families in August 2018 for the start of the new year."
What does this mean for you as a family? First and foremost, a better experience! You will now use Veracross Portals to do things like sign your enrollment contract, pay tuition deposits, access student grade reports, view sports team information, access family directories, view student schedules, report absences, update your personal contact information, and much more. The new system will be intuitive and easy to use, and for those interested, we'll also provide tutorials and Q and A's online and at various events, such as Back To School Night. MyOverlake will remain in place as your first stop for all things Overlake, while Veracross Portals will have more in-depth knowledge and context about your family's relationship to Overlake.
Heath continues, "All of our back-end offices from Development to Admission to the Business Office and the Registrar rely on this system to keep track of all our day to day operations as they relate to our students and families." This includes scheduling data and general accounting and admission applications as well as gifts to the school and student transcripts. This platform touches every single aspect of the school and the change is broad and deep.
Veracross will replace Senior Systems, also known as MyBackpack, as well as our Tandem Calendar.
"I am working with stakeholders across the school, including the Board Technology Committee, to plan and execute as frictionless a transition as possible," says Heath. "We plan to keep the communications coming throughout the spring but wanted to be sure to give you plenty of notice of these changes for next year." Answers to some frequently asked questions are available on our website.
Heath is confident this change will be a substantial improvement for the entire Overlake community, whether they're a parent, student, employee or alum, they'll have new and improved ways to interact with Overlake.
"Our goal is to guide our use of technology by our mission and enact our mission better with the use of technology, and we believe Veracross will be one powerful platform to assist in enabling that."