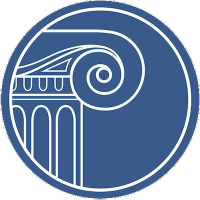 We are happy to announce that starting in the 2018-2019 school year Overlake will be changing our primary school information system (SIS) to a new platform called Veracross. This software will offer new and vastly improved functionality to access all things related to your student's Overlake experience – from report cards to academic schedules to sports practices and more. In today's world we expect a lot from our technology – we should be able to access personalized information at anytime, anywhere. Following a year of thoughtful research and due diligence, we are proud to bring this state-of-the-art platform to our community. We'll we launching to staff in May 2018, and to families in August 2018 for the start of the new year.
Throughout Spring and Summer 2018 we will communicate information to families via Overlake News. We have provided additional information and frequently asked questions below. As new information is available and new questions arise we will post them here.
What is the timeline for this migration?
An internal "Core SIS" team has been working with our implementation team at Veracross to ensure a smooth transition. Veracross will launch for Overlake staff in May to train and familiarize themselves with the new system. In August prior to the start of the 2018-19 school year the school will launch Veracross Portals, which will serve as the access to all school information for parents, students and teachers. At the start of the 18-19 school year the transition will be complete and no remnants of legacy systems or workflows will remain in use.
What impact will this have on me and my family?
First and foremost, a better experience! You will now use Veracross Portals to do things like sign your enrollment contract, pay tuition deposits, access student grade reports, view sports team information, access family directories, view student schedules, report absences, update your personal contact information, and much more. The new system will be intuitive and easy to use, and for those interested, we'll also provide tutorials and Q and A's online and at various events, such as Back To School Night. MyOverlake will remain in place as your first stop for all things Overlake, while Veracross Portals will have more in-depth knowledge and context about your family's relationship to Overlake. Families will not be required to re-enter any data that they have already provided to the school - everything from current systems will be migrated to Veracross. 
Parent Owl ID usernames will remain the same and users may be required to reset their passwords the first time they login to Veracross Portals. Student Owl IDs conventions will be changed to a new convention that includes their graduation year to better differentiate student accounts from employee accounts. This change will also also mean that alumni can keep their Owl IDs beyond graduation, allowing students to better retain connections with the school.
Because the Tandem Calendar is going to be replaced by Veracross' calendar individuals will need to resubscribe to their calendar feeds, a process which will be done easily through the new Veracross Portals. Information on calendar subscriptions will be provided when the Tandem calendar is shut off in August.
What other systems will this replace?
The transition to Veracross will not have any impact on our Learning Management System (LMS) Canvas. Veracross will, however, replace our calendaring system called Tandem. Veracross' calendaring platform will allow for significantly streamlined access to school events and allow individuals to have much better information about their student's schedules and activities.
While Veracross will handle the school's student account billing the school is still determining if this functionality will replace MyMealtime, where families currently make payments for student spending on food in the Overlake Campus Center.
I'm interested in learning more and helping the school in the transition. How can I help?
Thanks for your interest! If you'd be interested in being part of a pilot group of parents, students or teachers, please contact Jay Heath, Director of Technology, at dot@overlake.org. Otherwise, keep an eye on our website for new information about the transition.
How will I learn the new system?
Overlake will offer many online tutorials and help guides to assist the community in learning the new functionality of Veracross Portals. Additionally, for the 18-19 school year we have worked with the PFSA and various parent committees to ensure we have time at important start of school year events like the Welcome Back Coffee and the first PFSA Meeting of the year. Stay tuned on our website for more information about training resources.