Join us for Overlake's Summer Program!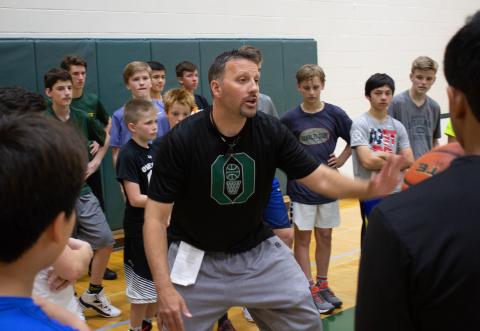 Summer is here, and if you're still looking for a place for your child to have an awesome camp experience then Overlake has got a spot for you.
This year's Summer Program continues to stress fun and exploring new passions. "The quality of camps we have this year is through the roof," says Nate Edmunds who leads Overlake's Summer Program. "We've got some dynamic teachers, a wide mix of offerings, and it's about as good a set up that you're going to find with fun and engaging learning opportunities this summer."
Edmunds and his team turn Overlake's campus into a camp that gets out on athletic fields, into kitchens, onto the stage, and out in the woods. With most led by Overlake teachers, the camps allow kids to pursue a passion or hobby. "This is not school. This is summer, and it's all about having fun," adds Edmunds. "There's no pressure. There's no homework or tests but the opportunity to learn something new."
Another thing that makes Overlake camps special is that they're inclusive. You don't have to be an Overlake student to take part in the summer fun.
Middle school students have a wide array of offerings and the toughest decision is trying to find out what your child will be most interested in trying.
Most importantly, it's about connecting with other kids. "It's neat when students with so many different backgrounds come to create friendships and connections. It's about making those bonds," says Edmunds. 
This week kicked off with basketball, and there are still great opportunities for your student to take part in the Overlake experience.
Click here to find out more.